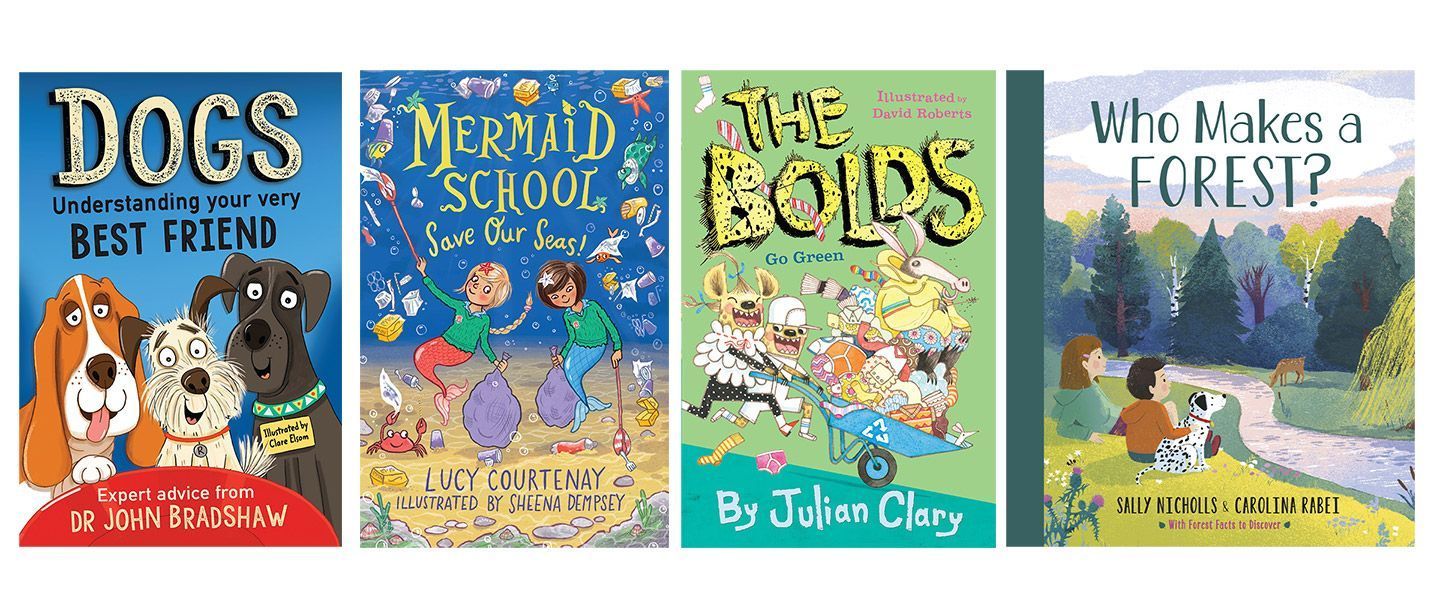 WIN FOUR BRILL BOOKS
Competition closes at 23:59 on
17 November 2021
Mermaids, dogs, hyenas and forests?! This book bundle from Andersen Press has them all!
Join Rusty the terrier in Dogs: Understanding Your Very Best Friend, and discover how he sees and smells the world around him.
Then, in Who Makes a Forest?, learn about forests, why they're so important, and how a thousand tiny things can come together to change the face of the Earth.
The Bolds Go Green sees the funny hyena family doing their bit for the environment, by reducing, reusing and recycling – with hilarious results! And in Mermaid School: Save Our Seas!, Marnie Blue sets out to clean up Mermaid Lagoon from the plastic rubbish that's harming her underwater friends.
The prize
Twelve lucky readers will win all four of these brilliant books!
Available at your local bookshop and uk.bookshop.org
By entering our competitions you agree to the terms set out in our Privacy Policy and our competition terms and conditions.
SIGN IN TO TAKE PART
or Register here
Thanks for registering, you're now free to explore our site.