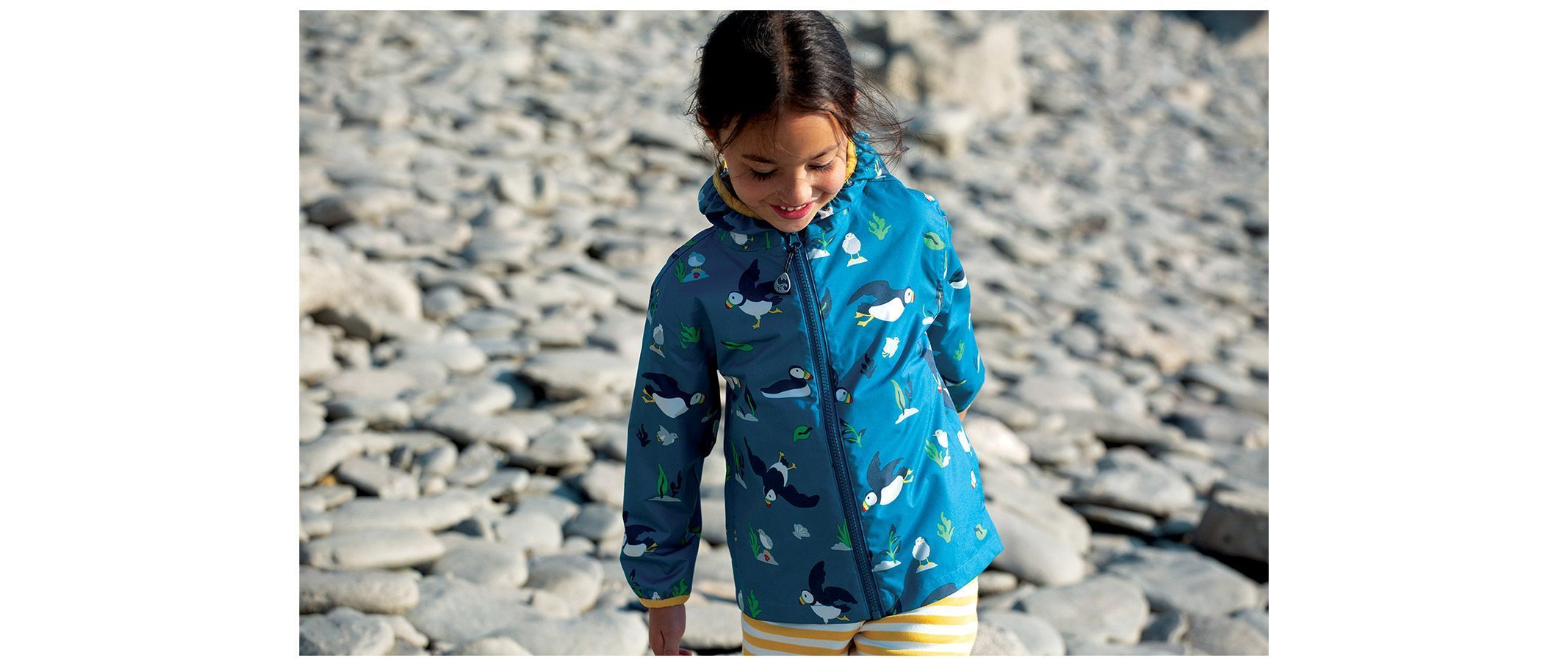 WIN FRUGI CLOTHING
Competition closes at 23:59 on
8 April 2021
 How cool are these amazing animal designs from ethical clothing company Frugi?! 
Most of their bright and colourful gear is made from organic cotton, which is produced using much less water than usual and is more durable, so your kit can be handed down to others as you grow! 
The rest of Frugi's collection is created using old plastic bottles that are turned into hard-wearing, water-proof fabrics. Cool! 
For their latest Paddling Puffins range (left), Frugi have partnered with the National Trust. As well as being super stylish, a proportion of each sale helps support wildlife in UK coastal areas. Amazing! 
The Prize
Two NG KiDS readers will each get £250 to spend on the Frugi website on whatever they want*, including the new Paddling Puffins range! 
 

Fly over to welovefrugi.com to see the full range

 
 

*sale items not included

 

By entering our competitions you agree to the terms set out in our Privacy Policy and our competition terms and conditions.

SIGN IN TO TAKE PART
or Register here

Thanks for registering, you're now free to explore our site.