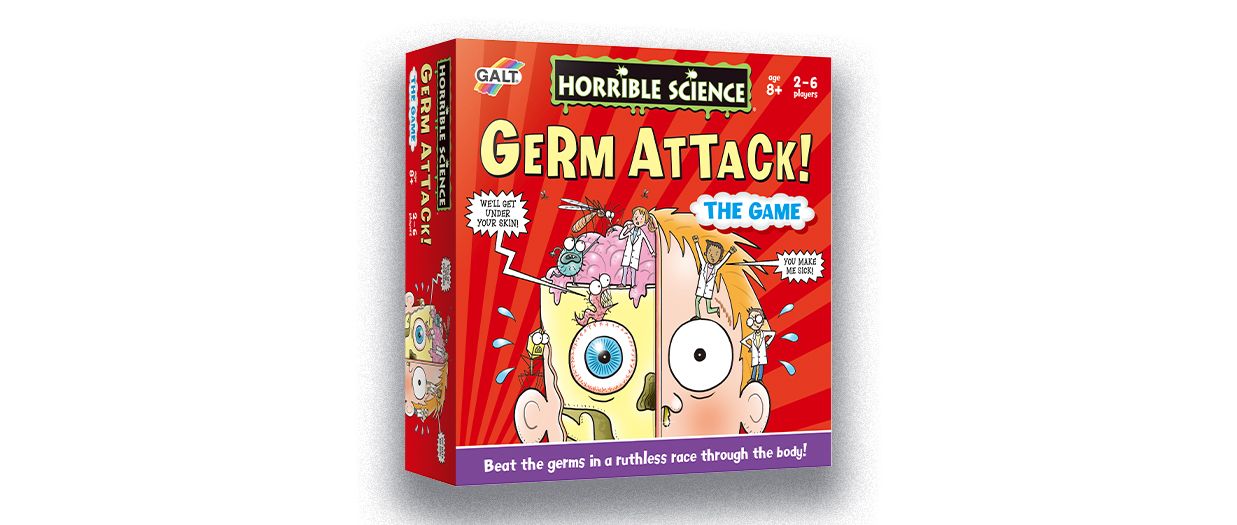 WIN GERM ATTACK
Competition closes at 23:59 on
14 January 2021
Take part in a ruthless race around the humanbody and learn fun facts about your awesome insides with theinfectiousboard game fromHorrible Science, Germ Attack!
Play as either a shrunken scientist or a ghastly germ as you roll the dice to move between the blood cells on the board.
Answer questions about gross guts, brutal bacteria and vicious viruses to gain bonus moves. The first person to race through the body and reach the heart wins!
The prize
Twenty-five winners will scoop this Horrible ScienceGerm Attack! game. Brilliant!
Available in store and online at leading retailers.
By entering our competitions you agree to the terms set out in our Privacy Policy and our competition terms and conditions.
SIGN IN TO TAKE PART
or Register here
Thanks for registering, you're now free to explore our site.