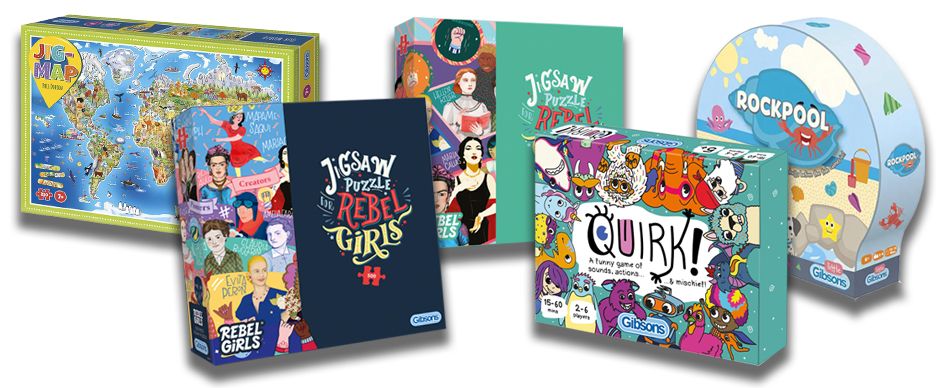 WIN GIBSONS GAMES BUNDLE
Competition closes at 23:59 on
20 August 2020
Keep your brain busy with this brilliant bundle of Gibson's Games.
            Meet history's most inspirational women in the challenging 100 and 500 piece Jigsaw Puzzles for Rebel Girls puzzles, and then put together Jigmap, a world map jigsaw that's packed full of world famous animals, attractions and landmarks.
            In Rockpool you race to collect the most shells and clean up rubbish from the beach before the tide comes in. And Quirk! is a hilariously fun game where you act your way to the win by impersonating characters – like ninjas,sloths and superheroes – to collect the most cards. Amazing!
The prize
            10 winners will grab all five games.
By entering our competitions you agree to the terms set out in our Privacy Policy and our competition terms and conditions.
SIGN IN TO TAKE PART
or Register here
Thanks for registering, you're now free to explore our site.