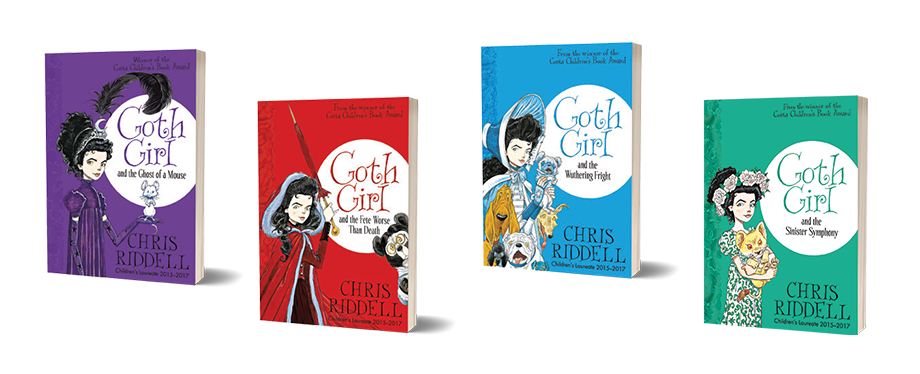 Win Goth Girl books
Competition closes at 23:59 on
15 January 2019
SORRY, THIS COMPETITION IS NOW CLOSED.
Lose yourself in the latest book in Chris Riddell's deliciously dark and beautifully illustrated Goth Girl series. 
Ada Goth is the only child of Lord Goth, and the two live together in the enormous Ghastly-Gorm Hall. In Goth Girl and the Sinister Symphony, Ada's dad decides to throw a music festival, and invites the best composers from all over the country to his home to perform – Joseph Haydn- Seek, Franz Sherbert, Felix Meddlesome and Ludwig van Beetlebrow.
Ada must help make sure the party goes to plan, but that's not so easy when she discovers a faun living in her wardrobe and the evil Maltravers is up to his old tricks. Uh-oh! 
The prize
Seven bookworms will win Goth Girl and the Sinister Symphony, the three other books in the Goth Girl series, plus a limited-edition print – all signed by author-illustrator Chris Riddell. Ace! 
By entering our competitions you agree to the terms set out in our Privacy Policy and our competition terms and conditions.
SIGN IN TO TAKE PART
or Register here
Thanks for registering, you're now free to explore our site.