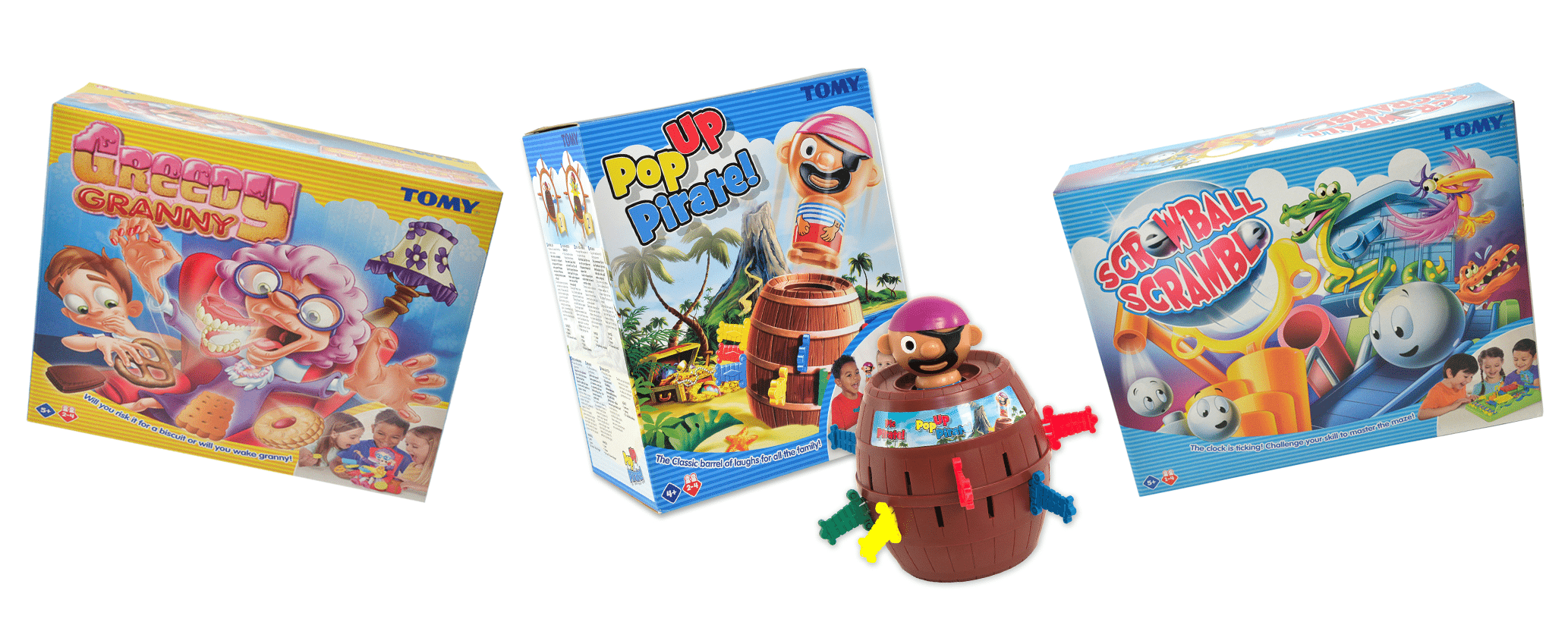 Win some great TOMY games!
Competition closes at 23:59 on
17 May 2018
SORRY, THIS COMPETITION IS NOW CLOSED
We've got three top games from TOMY up for grabs this issue!
Greedy Granny has fallen asleep with her biscuits on her lap. Take it in turns helping yourself to her tasty treats, but be careful that you're not the one to wake her! Will you risk it for a biscuit?
In Pop-Up-Pirate, take turns to slide your swords into the barrel. But be wary as one wrong move will send Pirate Pete flying. Whose sword will be the first to pop him out of his barrel?
Take on the topsy-turvy crazy maze in Screwball Scramble. Use skill and coordination to guide the screwball around the course – rock it across a tilting walkway, swing it across with the crane, shimmy over the parallel bars, wobble across the table maze and more!
The prize
We've got ten sets of Greedy Granny, Pop-Up-Pirate and Screwball Scramble to be won.
 For more fun games head to tomy.com
By entering our competitions you agree to the terms set out in our Privacy Policy and our competition terms and conditions.
SIGN IN TO TAKE PART
or Register here
Thanks for registering, you're now free to explore our site.