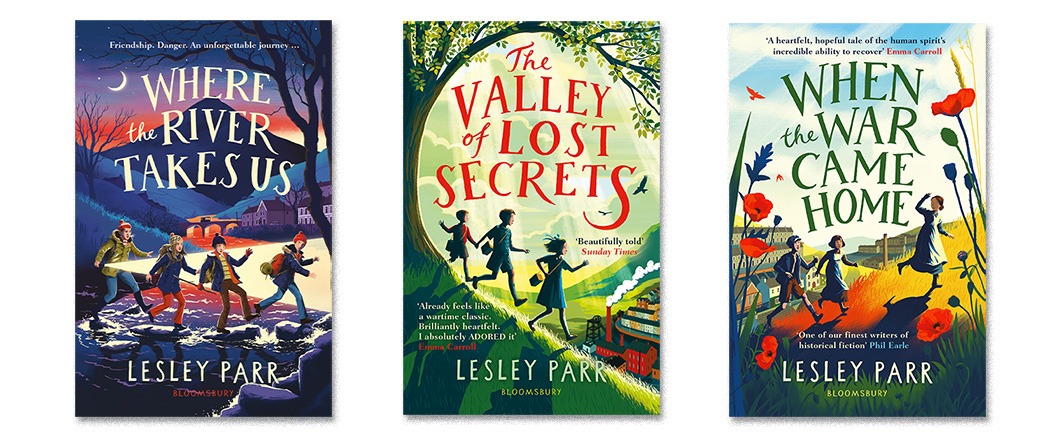 Win an action-packed book bundle!
Competition closes at 23:59 on
21 April 2023
Get ready to go on an action-packed, heartfelt historical adventure with from author Lesley Parr in Where the River Takes Us.
It's February 1974. There are whispers echoing through the valley – tales of a wild beast roaming the mountains.
When a reward is offered for proof of its existence, Jason and his friends are determined to find the creature first. But it's more than a quest for Jason – the money is a way for him and his older brother to stay together.
So the four friends set off, following the river north, not realising that this journey will push each of them to their limits.
An unforgettable adventure awaits …
Click here to find out more about Where the River Takes Us
The prize
Three winners will get a copy of Where the River Takes Us, plus both of Lesley Parr's other books — The Valley of the Lost Secrets and When the War Came Home 
By entering our competitions you agree to the terms set out in our Privacy Policy and our competition terms and conditions.
SIGN IN TO TAKE PART
or Register here
Thanks for registering, you're now free to explore our site.