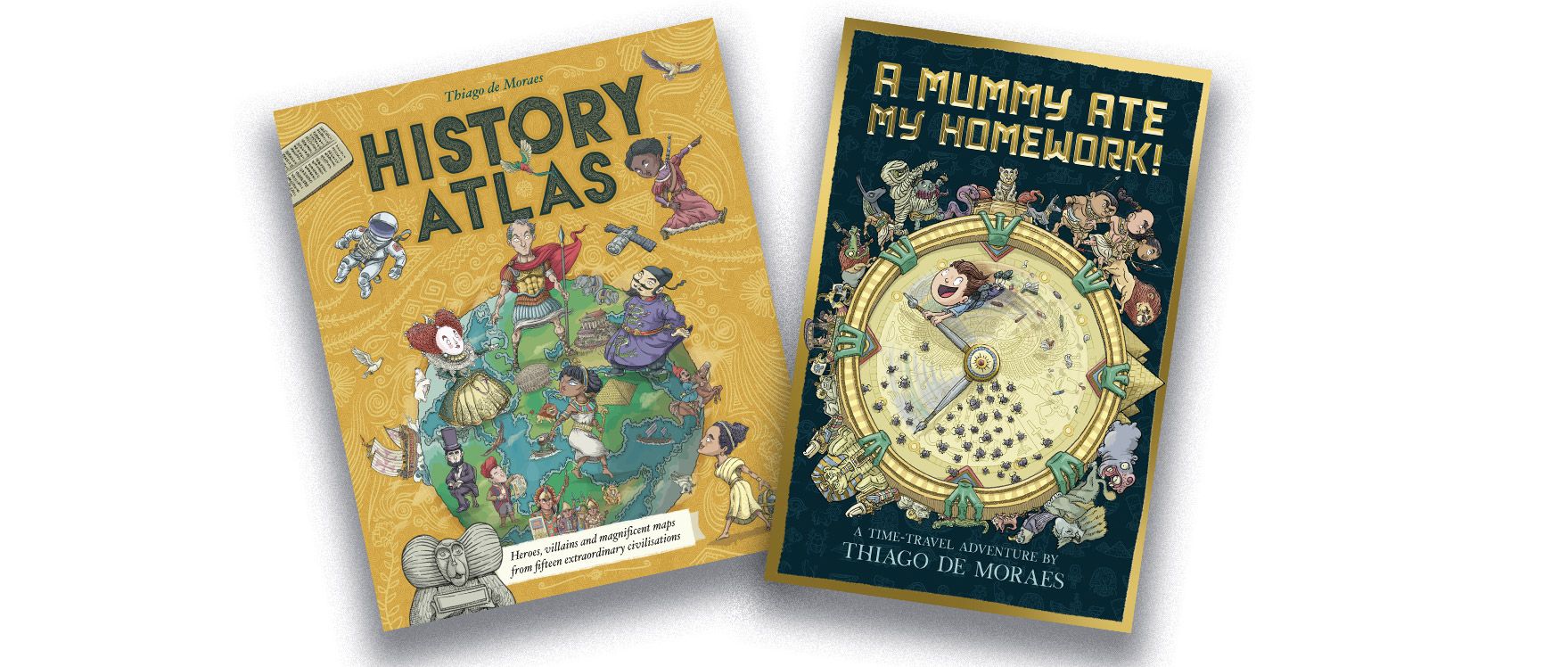 WIN HISTORY BOOK BUNDLE
Competition closes at 23:59 on
10 December 2020
Travel though time with  these fun, informative books by Brazilian-born author Thiago de Moraes. History Atlas takes you from Ancient Egypt and Ancient Rome to Ethiopia, Russia, China and the USA. Meet the movers and
shakers of world history  from Genghis Khan to Martin Luther King. 
Then in A Mummy Ate My Homework, get whisked back to 1300 BC for a peril-packed, crocodile-crammed, fun-filled adventure in Ancient Egypt! How will Henry cope with a new school, odd sports, unexpected friends and deadly pets, Egyptian style? And will  he ever make it back to  the present day?
The prize
Seventeen readers will  get both these books.
Available from your local bookshop
By entering our competitions you agree to the terms set out in our Privacy Policy and our competition terms and conditions.
SIGN IN TO TAKE PART
or Register here
Thanks for registering, you're now free to explore our site.