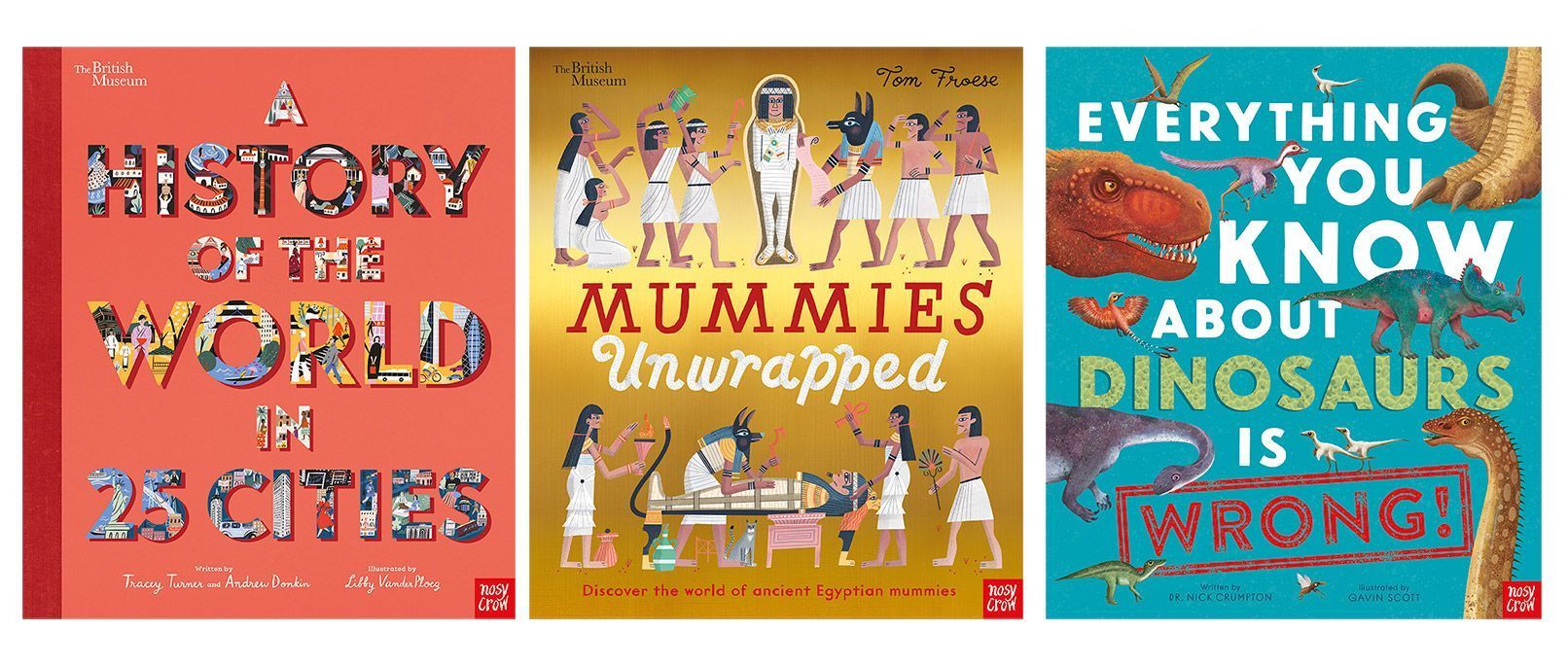 Win History books
Competition closes at 23:59 on
20 October 2021
Explore the history of our planet with this brilliant book bundle from Nosy Crow. 
Everything You Know About Dinosaurs is Wrong! debunks
the biggest myths about prehistoric creatures. From fossilised feathers to long-necked lookalikes, this book's packed with amazing dinosaur discoveries to make you a palaeontology pro. 
Learn about the fascinating and grisly world of Ancient Egyptian mummies in
Mummies Unwrapped, where you'll uncover secrets of the embalmers, terrifying curses, tomb robbers and mummified pets! Then, in A History of the World in 25 Cities, explore places like the ancient walled city of Jericho – built over 10,000 years ago! – and modern-day metropolises like Tokyo.
The prize
Ten history buffs will grab  all three of these books! 
Available at Waterstones
By entering our competitions you agree to the terms set out in our Privacy Policy and our competition terms and conditions.
SIGN IN TO TAKE PART
or Register here
Thanks for registering, you're now free to explore our site.