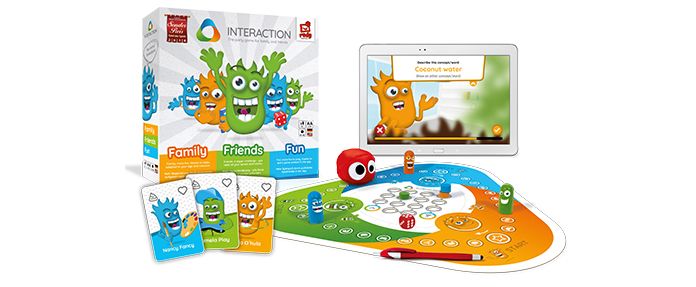 WIN INTERACTION GAME
Competition closes at 23:59 on
9 January 2020
Gather your friends and family together, and get the party started with INTERACTION from Rudy Games!
Whether you're a brainiac or an athlete, old or young, ALL your senses will be put to the test with this interactive party game, which combines the fun social interaction of board games with the multimedia power of an app.
Tackle tons of time-based challenges that include everything from drawing pictures to crawling around like a worm. But only the best player in each category – knowledge, creativity, action, social and games – can reach the end of the board and be the lucky winner!
The prize
Fifteen readers will win INTERACTION.
Available from amazon.co.uk and rudy-games.com/shop
A smartphone or tablet (not included) and a free Rudy Games account are needed to play.
By entering our competitions you agree to the terms set out in our Privacy Policy and our competition terms and conditions.
SIGN IN TO TAKE PART
or Register here
Thanks for registering, you're now free to explore our site.