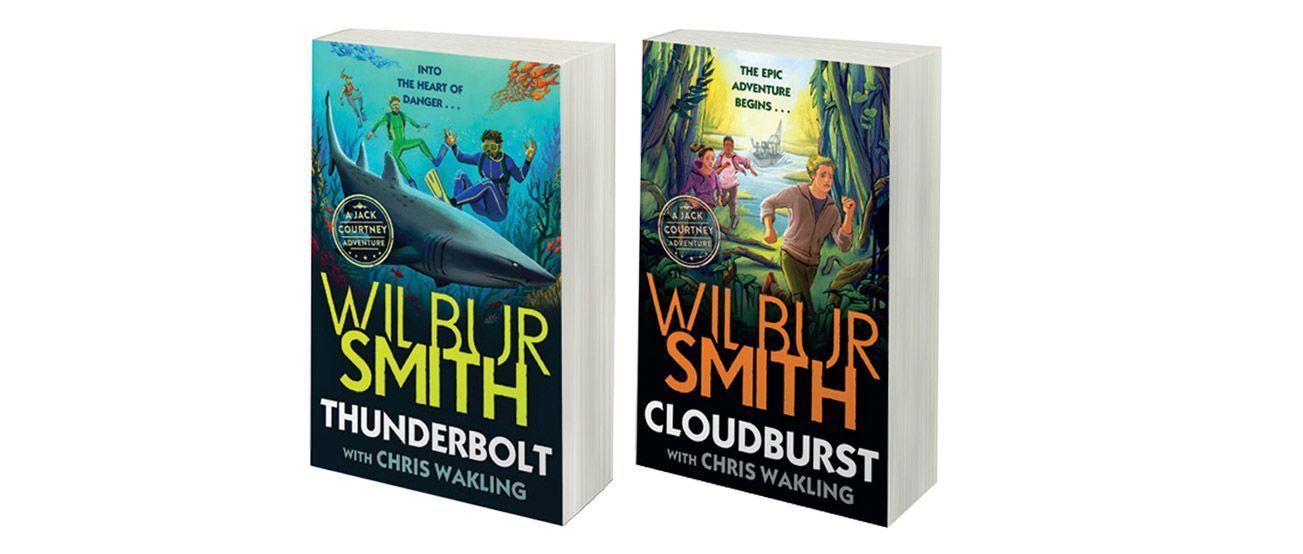 WIN JACK COURTNEY BOOKS
Competition closes at 23:59 on
8 April 2021
 In the second book in the jaw-dropping Jack Courtney series, Thunderbolt, 14-year-old Jack and his friends Amelia and Xander are in Zanzibar, Tanzania, Africa. They're diving for lost treasure to support Jack's mother's coral protection project. But, on their last day, their dive boat is lured into a trap and captured by Somali pirates. Yikes! 
Transferred to a military training camp for boy soldiers, the trio's only hope is the resourceful Somali boy Mo who befriends them. Can they outwit the ruthless General Sir and his merciless troops? Find out in this awesome new adventure! 
Click here to find out more about this super series!
THE PRIZE
 We're giving away both books in this super series — Cloudburst and Thunderbolt. Just answer this question… 
By entering our competitions you agree to the terms set out in our Privacy Policy and our competition terms and conditions.
SIGN IN TO TAKE PART
or Register here
Thanks for registering, you're now free to explore our site.