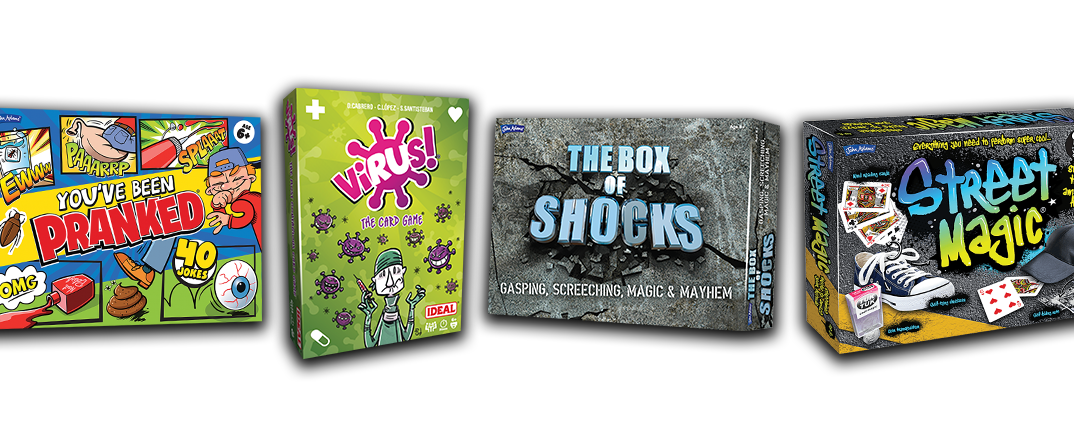 WIN JOHN ADAMS KITS
Competition closes at 23:59 on
14 November 2019
These super-fun John Adams kits are sure to get your friends giggling and squealing in delight.
Street Magic helps you master cool magic tricks such as making objects magically appear in your hands or turning blank pieces of paper into money. Cool!
You've Been Pranked is a collection of 40 practical jokes that's guaranteed to create laughs, screams and surprised faces.
Startle your friends and family with tons of wacky tricks from The Box of Shocks. Take your victim totally by surprise and extract a satisfying shriek!
In the fast-paced card game VIRUS!, you must immunise your body from the deadly disease while trying to stop your opponents from infecting, destroying or stealing your organs. Yikes!
The prize
Six lucky winners will grab all four kits.
Head over to JOHNADAMS.CO.UK for more cool kits.
By entering our competitions you agree to the terms set out in our Privacy Policy and our competition terms and conditions.
SIGN IN TO TAKE PART
or Register here
Thanks for registering, you're now free to explore our site.