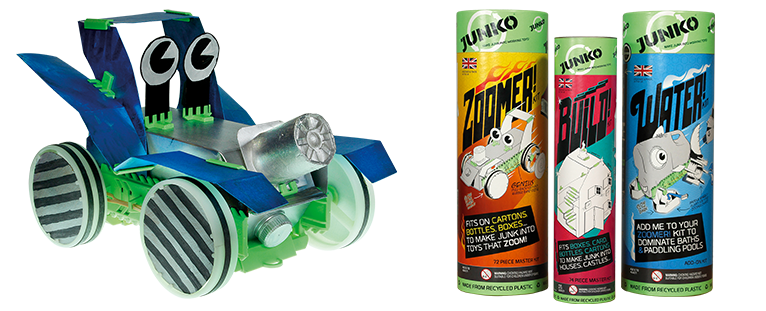 WIN JUNKO KITS
Competition closes at 23:59 on
25 June 2020
 JUNKO is the eco-friendly toy that lets you build brilliantly unique creations using bits of household junk. So unleash your imagination and see what you create! 
Make crazy vehicles that can really move with the Zoomer! kit, then add in the Water! kit to watch them whizz along in baths or paddling pools! And finally, use the Build! kit to make houses, castles or even space stations. How cool is that?! 
The incredible kits are made from recycled UK plastic and come with reusable J-Fix clips which use hidden magnets to hold things in place – so you use less tape and glue, too! 
The prize 
Five readers will zoom off with all three kits. 
Get your JUNKO kits at amazon.co.uk 
By entering our competitions you agree to the terms set out in our Privacy Policy and our competition terms and conditions.
SIGN IN TO TAKE PART
or Register here
Thanks for registering, you're now free to explore our site.