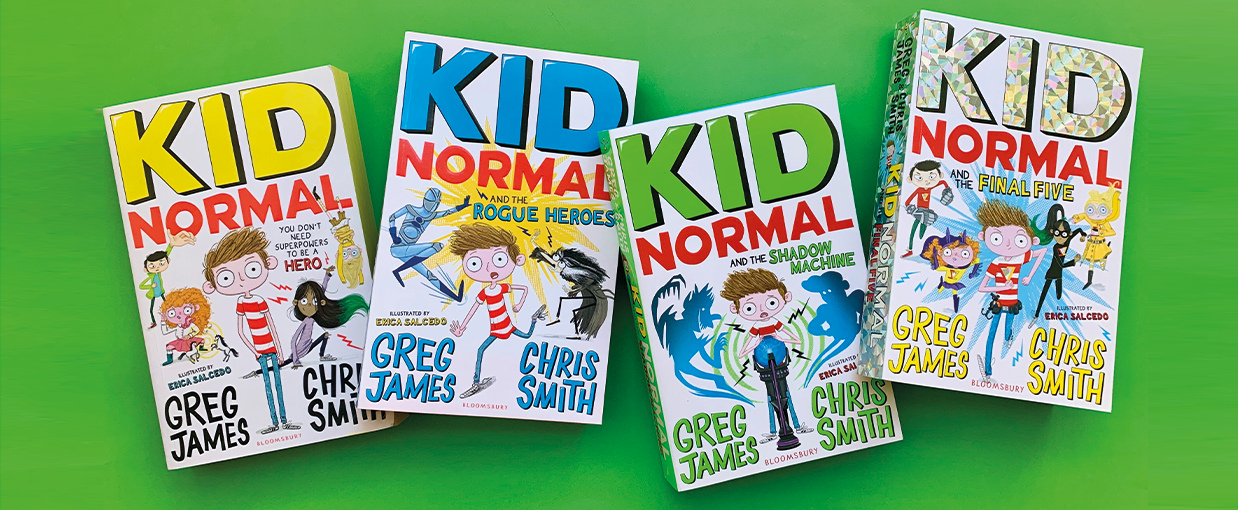 Win all four Kid Normal books!
Competition closes at 23:59 on
11 May 2020
In the epic conclusion to Greg James and Chris Smith's bestselling Kid Normal series, Murph Cooper and the Super Zeroes are about to face their greatest challenge yet … the general public!
In a plan to become the planet's most powerful leader, super-smarmy ubervillain Nicholas Knox has revealed the existence of Heroes to the world at large, painting them as mad, bad and dangerous to know.
Can Kid Normal expose Knox's evil plan, or is the world of Heroes doomed forever?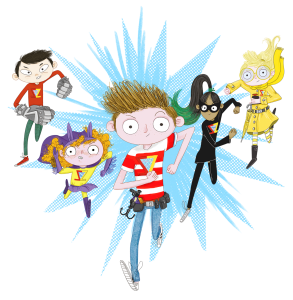 The prize
To celebrate the publication KID NORMAL AND THE FINAL FIVE we're offering one winner the chance to join the Super Zeroes on all four of their high-flying, horse-summoning, storm-gathering, mind-blowing adventures by winning all four books in the series.
By entering our competitions you agree to the terms set out in our Privacy Policy and our competition terms and conditions.
SIGN IN TO TAKE PART
or Register here
Thanks for registering, you're now free to explore our site.