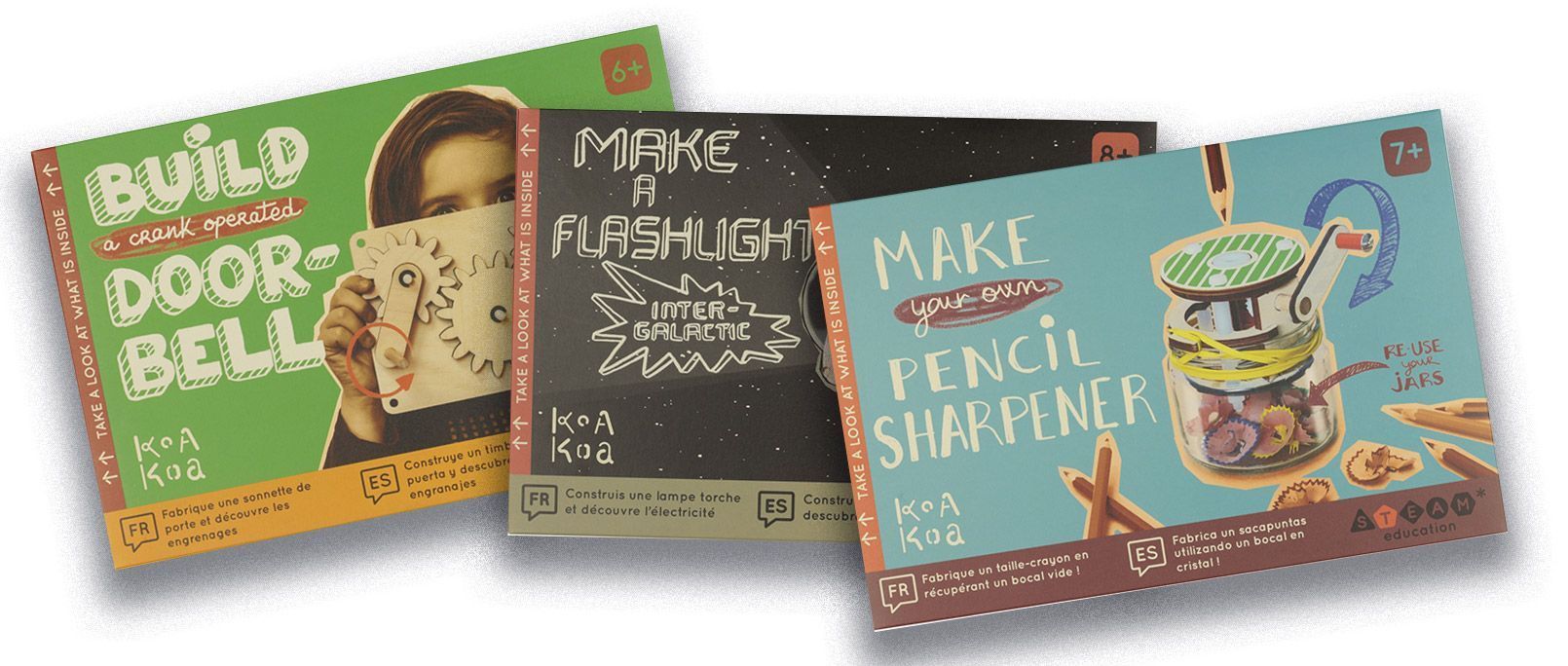 WIN KOA KOA KITS
Competition closes at 23:59 on
8 April 2021
 Discover how everyday objects are made and then build your own toys with these three cool kits from Koa Koa. 
Learn how to create a basic electrical circuit with the Make A Flashlight set, using crocodile wires, a switch, cables, screws and a bulb. Give a second life to an old glass container with the Make Your Own Pencil Sharpener kit, and then never be late for tea again after using the Build A Crank-Operated Doorbell set! Once assembled, just turn the crank so the gears engage the hammer and it strikes the bell. Brilliant! 
The Prize
Four readers will nab all three Koa Koa kits.
Find out more about these sets at beesybox.co.uk
By entering our competitions you agree to the terms set out in our Privacy Policy and our competition terms and conditions.
SIGN IN TO TAKE PART
or Register here
Thanks for registering, you're now free to explore our site.