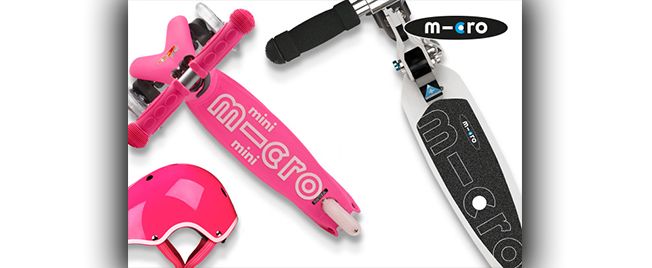 WIN MICRO SCOOTERS
Competition closes at 23:59 on
5 March 2020
Feel the wind in your hair as you race to school on an awesome new Micro Scooter.
As well as being totally fun, scooting is a healthy and sustainable way to travel – they're perfect for hop-on, hop-off journeys.
If you're one of our two winners you'll zoom off with a child scooter of your choice plus an adult Micro Classic in the colour of your choice, so you can race your parents to the school gates. You'll also get a pair of safety helmets, too. Whoosh!
Scoot over to micro-scooters.co.uk for the full range of rides!
Always wear protective gear when riding!
By entering our competitions you agree to the terms set out in our Privacy Policy and our competition terms and conditions.
SIGN IN TO TAKE PART
or Register here
Thanks for registering, you're now free to explore our site.