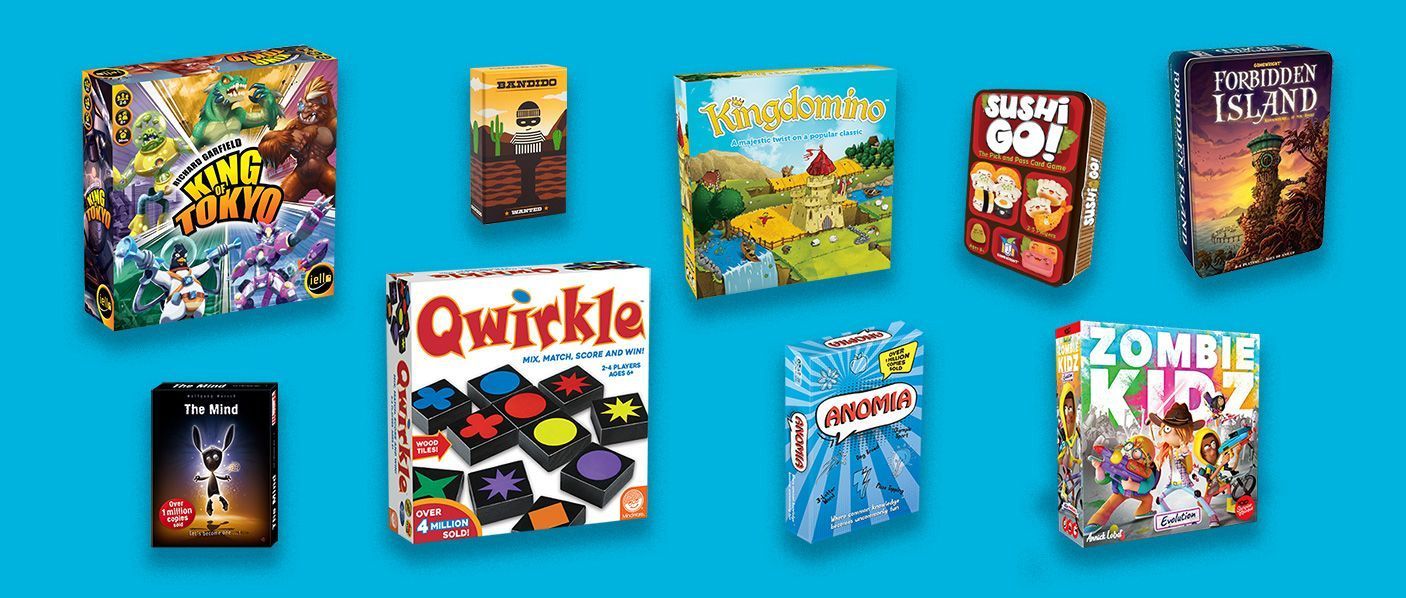 WIN NINE SUMMER BOARDGAMES
Competition closes at 23:59 on
22 September 2021
Get ready for a summer of fun with these brilliant, best-selling board games — King of Tokyo, where you battle giant mutant monsters to Bandido where you help stop a dangerous criminal escaping from their cell.
 These travel-friendly board games can not only be played anywhere, but each play-on-the-go game can be learned and played in under an hour! Amazing!
Click here to find out more about these amazing games.
The Prize
 We're giving away nine of these exciting games to one lucky reader:
— Anomia (RRP £12.99)
— Sushi Go! (RRP £13.99)
— Qwirkle (RRP £22.99)
— The Mind (RRP £10.99)
— Bandido (RRP £10.99)
— Kingdomino (RRP £18.99)
— Zombie Kids Evolution (RRP £21.99)
— King of Tokyo (RRP £32.99)
— Forbidden Island (RRP £19.99)
To be in with a chance of winning, just answer this simple question… 
By entering our competitions you agree to the terms set out in our Privacy Policy and our competition terms and conditions.
SIGN IN TO TAKE PART
or Register here
Thanks for registering, you're now free to explore our site.