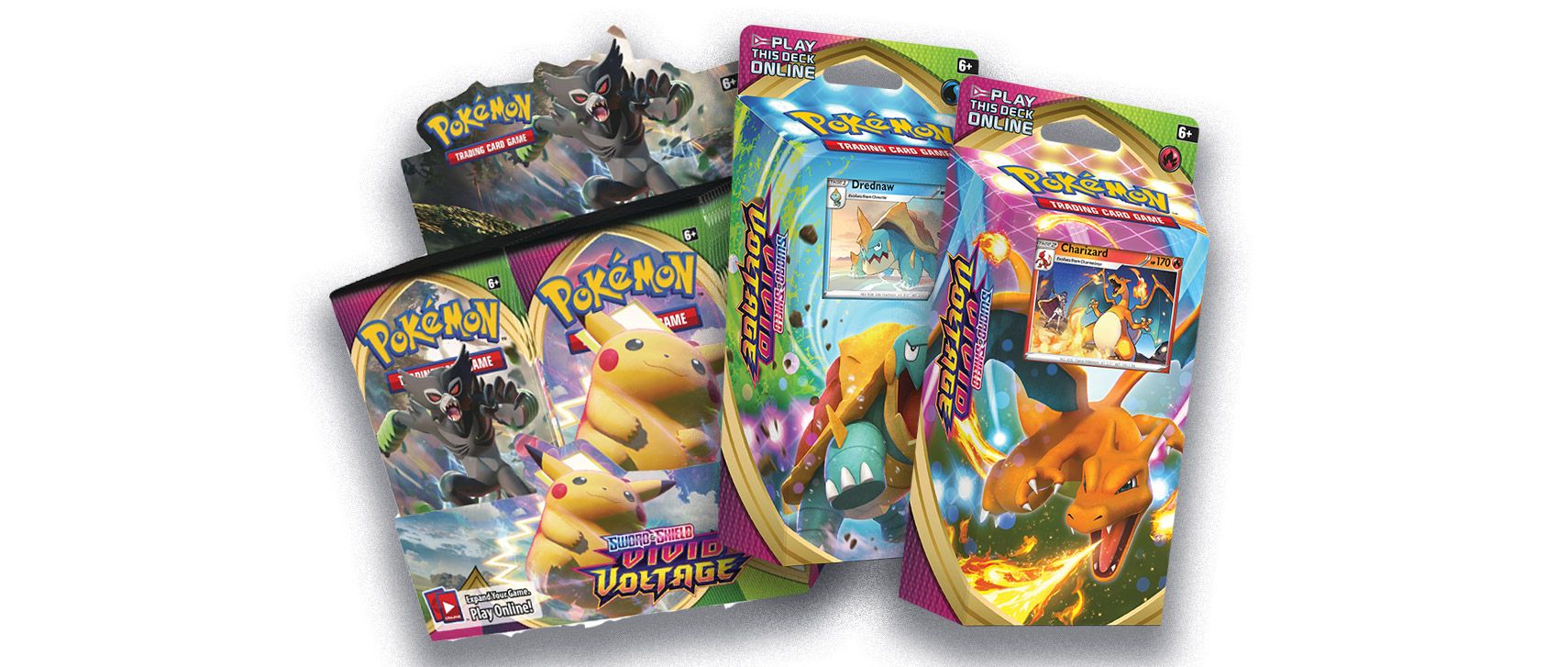 Win Pokémon Trading cards
Competition closes at 23:59 on
15 December 2020
To celebrate the Pokémon Trading Card Game – Sword and Shield , plus the charming and colourful Pokémon and Pokémon video games, The Pokémon Company has launched a handy Galar Expedition Guide plus a brand new YouTube series in which loveable TV presenters Sam and Mark travel around the UK, exploring the places that inspired the game's gorgeous new Galar region.
The prize
We're giving away two Pokémon Trading Card Game: Sword & Shield – Vivid Voltage Theme Decks, a Vivid Voltage Booster Box, plus an exclusive card signed by Sam, Mark and Bird Keeper Toby. Amazing!
By entering our competitions you agree to the terms set out in our Privacy Policy and our competition terms and conditions.
SIGN IN TO TAKE PART
or Register here
Thanks for registering, you're now free to explore our site.