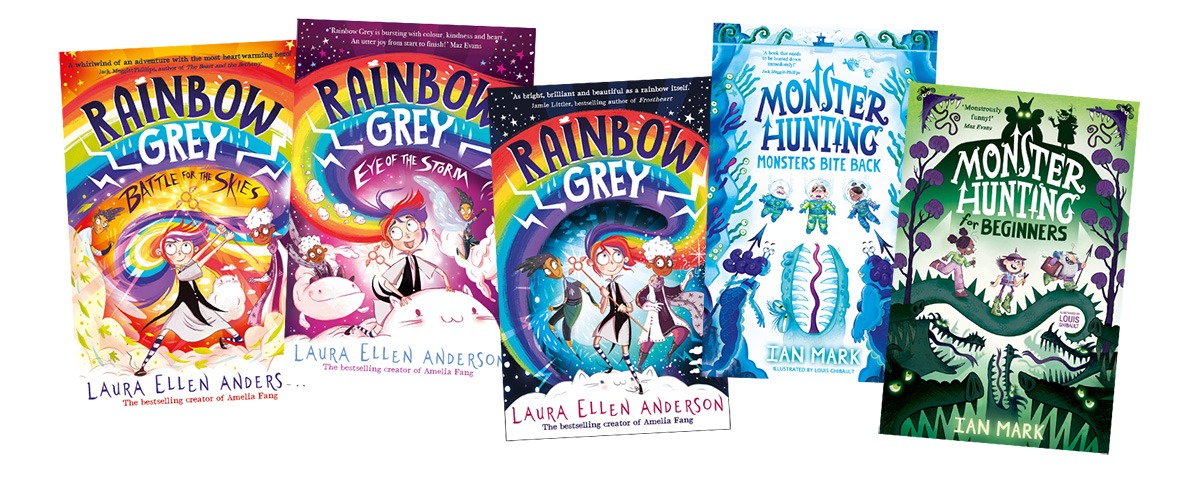 Win Rainbow Grey and Monster Hunting for Beginners books
Competition closes at 23:59 on
4 April 2023
In the Rainbow Grey series, Ray – lives in an incredible world called the Weatherlands, high above the clouds. It's a place where Weatherlings like her create and control ALL the weather we see on Earth. Wow!
And in the Monster Hunting series, Jack is pretty new to the monster-hunting game, so it's a good thing he has his best bud Nancy and his 200-year-old teacher Stoop for support.
The prize
FIVE lucky winners will win all three books in the Rainbow Grey series plus both books in the Monster Hunting series.
By entering our competitions you agree to the terms set out in our Privacy Policy and our competition terms and conditions.
SIGN IN TO TAKE PART
or Register here
Thanks for registering, you're now free to explore our site.