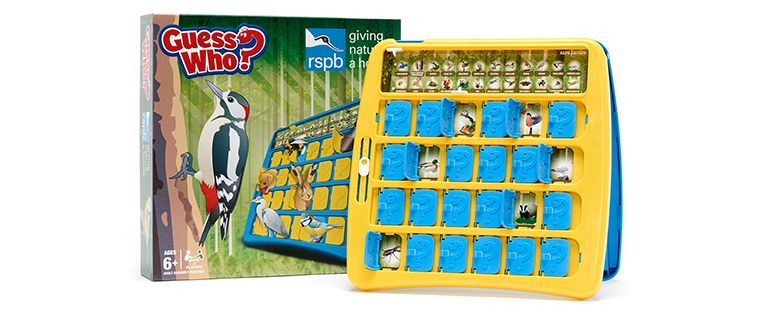 WIN RSPB GUESS WHO?
Competition closes at 23:59 on
9 January 2020
The classic two-player game Guess Who? has had a wild makeover by the RSPB. It's the flip-and-find guessing game you know and love, but instead of funny hats and glasses, you have to ask if the mystery character has fur or feathers!
This special edition features 26 of our best-known British birds, mammals and insects. It's also a brilliant way to introduce you to some of the bugs, birds and beasts that you can spot out and about in the UK.
The prize
Twenty-five readers will fly off with this great RSPB Guess Who? game!
Swoop over to shopping.rspb.org.uk
By entering our competitions you agree to the terms set out in our Privacy Policy and our competition terms and conditions.
SIGN IN TO TAKE PART
or Register here
Thanks for registering, you're now free to explore our site.