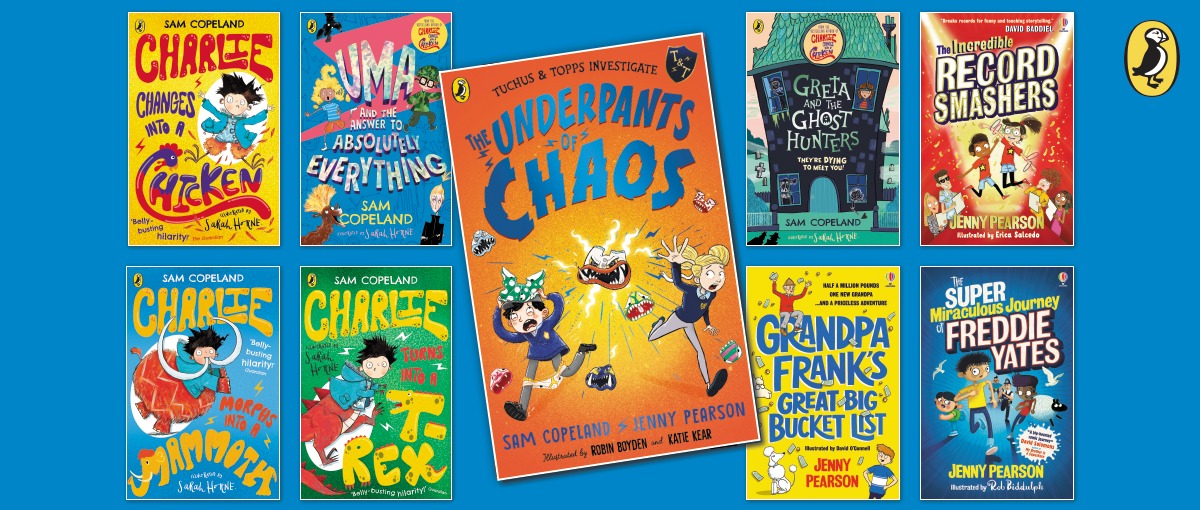 Win Sam Copeland and Jenny Pearson books
Competition closes at 23:59 on
14 July 2022
In the new book by TWO acclaimed authors Sam Copeland and Jenny Pearson, meet Agatha Topps and Lenny Tuchus.
They are the only kids that can stop the peculiar SHIVERS from destroying their school, from uncontrollable ballroom dancing to an attack by military chickens. Can they do it before it's too late?
Click here to find out more about hilarious and heartfelt new book.
The prize
One winner will bag themselves a copy of The Underpants of Chaos plus eight other amazing Sam Copeland and Jenny Pearson books!
For your chance of winning, see if you can channel the two spy-detectives, Agatha Topps and Lenny Tuchus, to solve these clues and figure out which of these three places we've hidden The Underpants of Chaos book cover.
— Head here to meet the biggest animal that's ever lived!
— Then read up about the first person to ever set foot on the Moon.
— And finally blast off together to an alien world known as "The Red Planet".
Write the names of the page in the box below to enter…
By entering our competitions you agree to the terms set out in our Privacy Policy and our competition terms and conditions.
SIGN IN TO TAKE PART
or Register here
Thanks for registering, you're now free to explore our site.