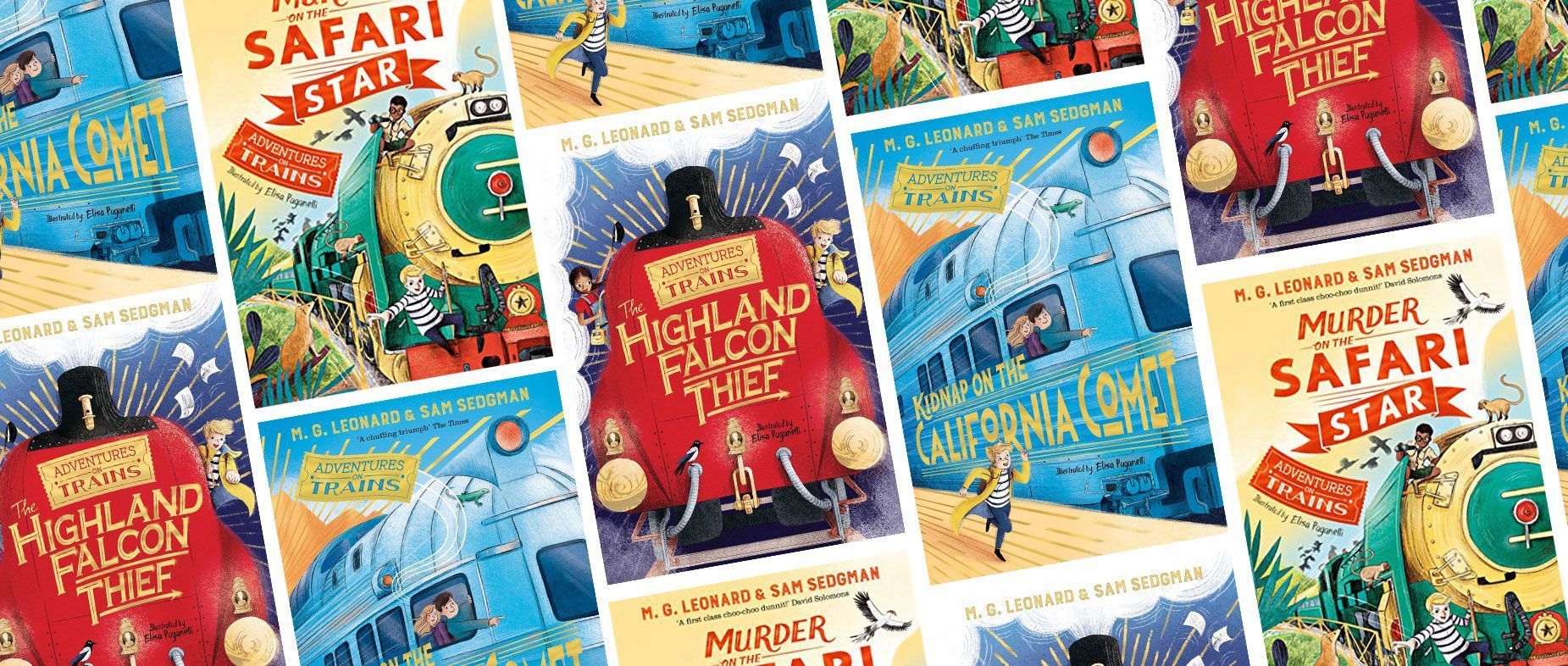 WIN SIGNED ADVENTURES
ON TRAINS BOOKS
Competition closes at 23:59 on
8 April 2021
All aboard for an incredible new Adventures on Trains mystery, Murder on the Safari Star.
Harrison Beck is on the journey of a lifetime aboard the Safari Star – a luxury steam train travelling from Pretoria in South Africa to the stunning Victoria Falls. But things get mysterious when a passenger is found dead inside a locked compartment…
Click here to find out more about this brilliant book
THE PRIZE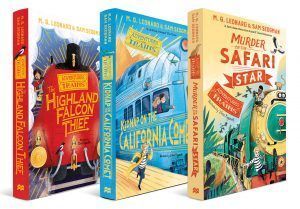 Three lucky readers will steam away with a copy of Murder on the Safari Star, plus the two other books in the awesome Adventures on Trains series – The Highland Thief and Kidnap on the California Comet. Each book will be signed by authors M.G. Leonard and Sam Sedgman. How cool is that?!
By entering our competitions you agree to the terms set out in our Privacy Policy and our competition terms and conditions.
SIGN IN TO TAKE PART
or Register here
Thanks for registering, you're now free to explore our site.