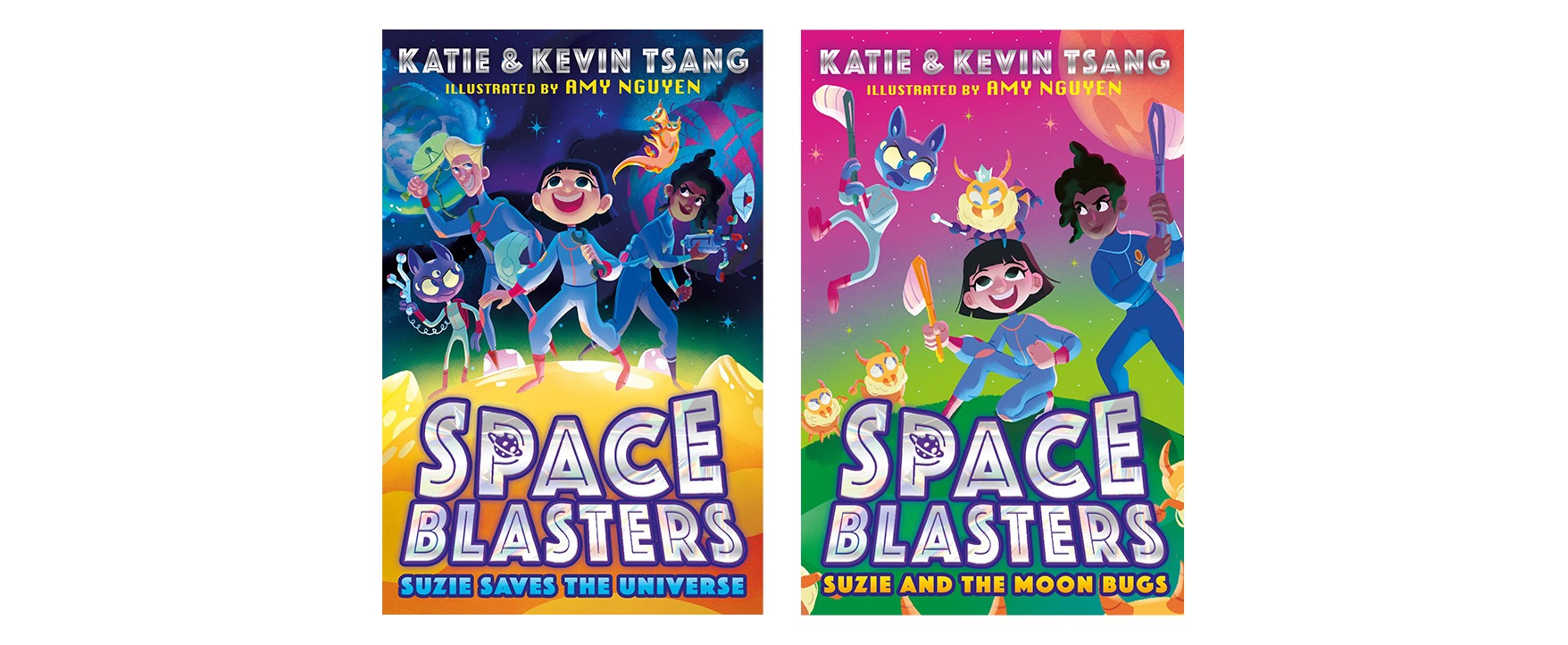 WIN SIGNED COPIES OF SPACE BLASTERS
Competition closes at 23:59 on
4 April 2023
In Space Blasters: Susie and the Moon Bugs, Suzie Wen loves nothing more than fiddling with gadgets and inventing things… but her creations don't always turn out quite how she expects! After one remarkable mishap, Suzie finds herself living on board the spaceship from her favourite TV show, Space Blasters! 
On board are Captain Jane, Spaceman Jack and an alien with attitude called Five-Eyed Frank. Together, they explore strange new worlds, like the stinky Planet Cheddar, and meet tons of aliens. Fun, right? But when Suzie and her friends crash land on a mysterious jungle planet infested with moon bugs, they'll have to fix their spaceship and defeat an evil queen – otherwise the whole universe will be in BIG trouble!
The prize
We're giving FIVE readers the chance to nab signed copies of Space Blasters: Susie and the Moon Bugs plus Suzie Saves the Universe, the first book in the series.
By entering our competitions you agree to the terms set out in our Privacy Policy and our competition terms and conditions.
SIGN IN TO TAKE PART
or Register here
Thanks for registering, you're now free to explore our site.