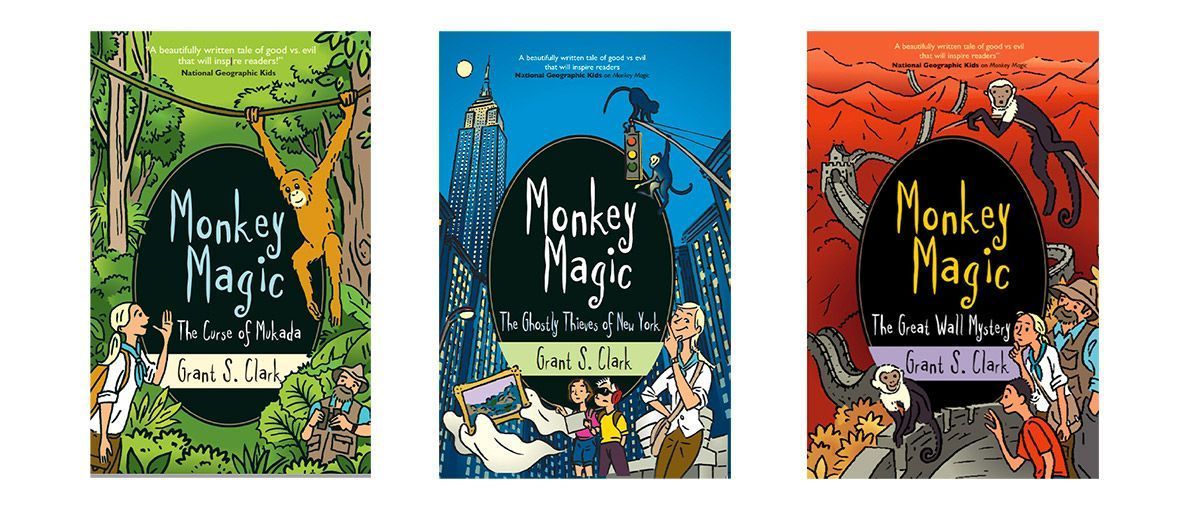 WIN SIGNED MONKEY MAGIC BOOKS
Competition closes at 23:59 on
28 July 2021
 Eleven-year-old Romy Alexander has a mysterious power – she can communicate with monkeys and apes. Absolutely bananas! 
In the gripping and fun-filled Monkey Magic series, Romy uses her special gift to help the animal kingdom fight real-life crimes against nature – from endangered orangutans in Asia's rainforests to the poor creatures illegally shipped to China. Join Romy on her latest adventure, The Ghostly Thieves of New York, as she gets caught up in some bizarre ghoulish burglaries. Spooky! 
The prize
Ten lucky readers will receive all three books in the series, signed by author Grant S. Clark, plus a bonus picture book. 
Head to grantsclark.com for more great books
By entering our competitions you agree to the terms set out in our Privacy Policy and our competition terms and conditions.
SIGN IN TO TAKE PART
or Register here
Thanks for registering, you're now free to explore our site.