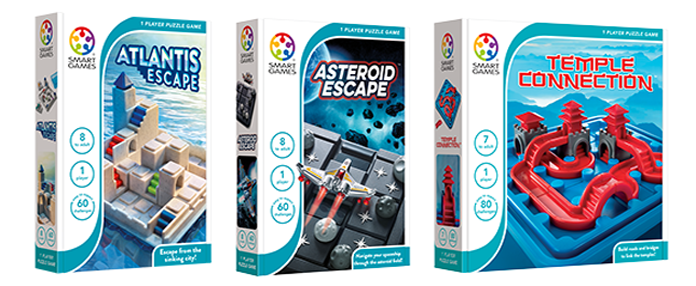 Win Smart toys and games
Competition closes at 23:59 on
2 April 2020
Enjoy some brain-boggling fun with Smart Toys and Games. In Atlantis Escape, you must flee the beautiful city of Atlantis before it disappears underwater, while in Asteroid Escape, players have to navigate their spaceship through a dangerous asteroid field. Yikes!
Build roads and bridges to connect the temples in Temple Connection, and then play 30 Seconds, the quick-thinking, fast-talking game in which players have just 30 seconds to describe five names on their card for their teammates to guess. Eek!
The prize
We're giving away all four of these games to six lucky readers!
Discover more puzzling games at smarttoysandgames.co.uk
By entering our competitions you agree to the terms set out in our Privacy Policy and our competition terms and conditions.
SIGN IN TO TAKE PART
or Register here
Thanks for registering, you're now free to explore our site.