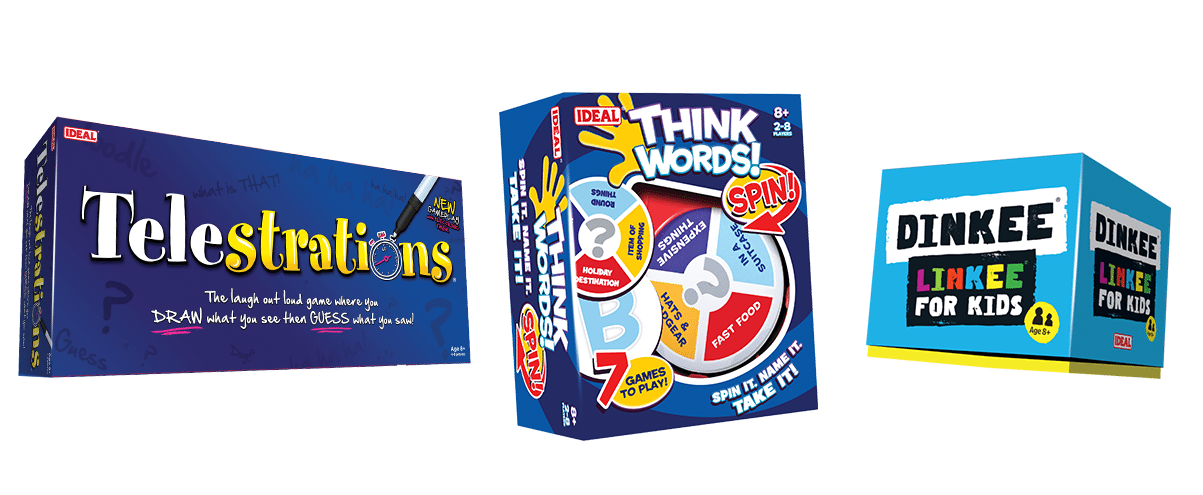 Win some awesome John Adams games!
Competition closes at 23:59 on
22 March 2018
SORRY, THIS COMPETITION IS NOW CLOSED!
Test your brain and tickle your funny bone with these fabulously fun games from John Adams!
In Dinkee Linkee, players are asked four simple questions. The first person to work out what links the answers must shout out "DINKEE!" to win the round!
In the hilarious Telestrations, players sketch a picture of a secret word. They then pass their pic to the person beside them, who guesses what it is. That person then gives their guess to the next person to draw and so on. The final drawing is then revealed. But will it look anything like the original word?!
There are a massive seven ways to play Think Words! Spin! Here's one – spin the spinner, match the colour to select the category and letter, then shout out the answer. The first player to get the answer right wins the round. Cool!
The Prize
Seven readers will win all three games!
By entering our competitions you agree to the terms set out in our Privacy Policy and our competition terms and conditions.
SIGN IN TO TAKE PART
or Register here
Thanks for registering, you're now free to explore our site.