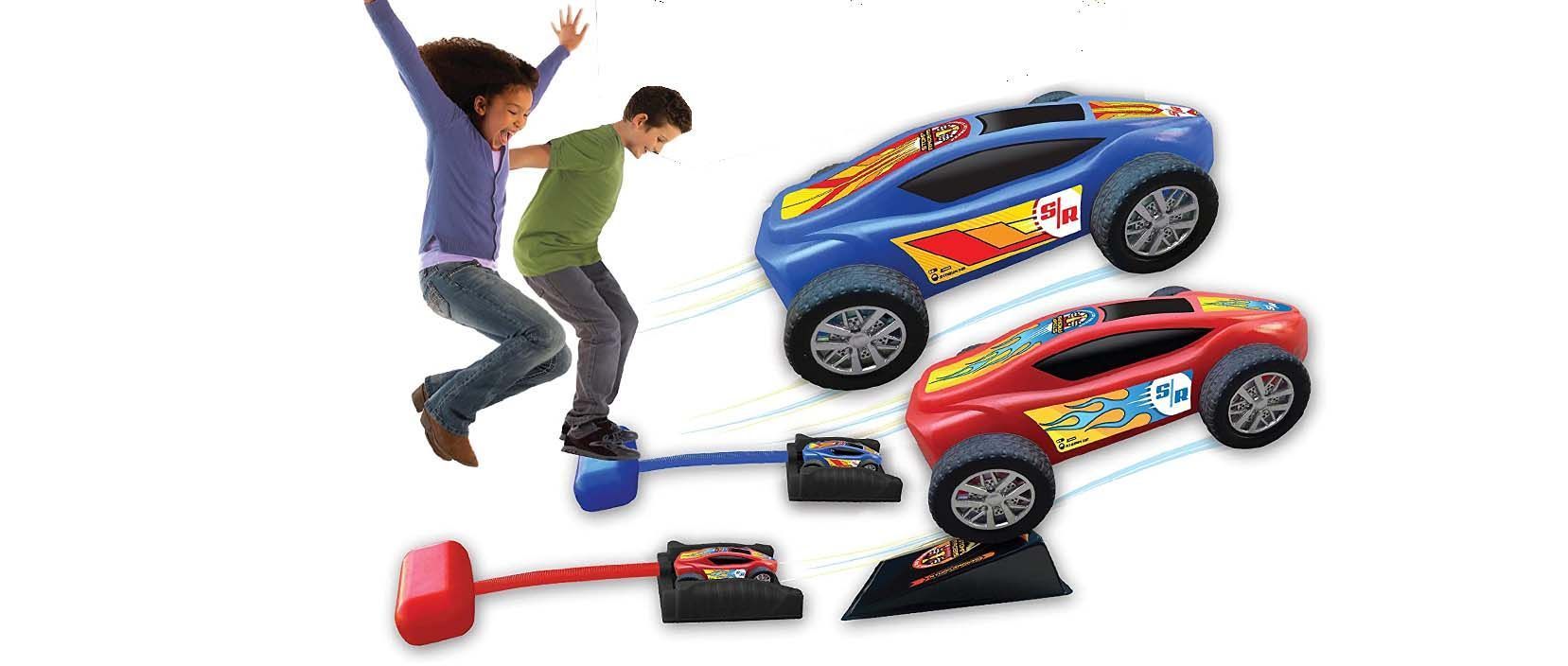 Win Stomp Racers
Competition closes at 23:59 on
14 March 2022
Race your mates with these super kid-powered, STEM-inspired toys!
Stomp Racers are easy to assemble and don't require batteries or mains electricity to power them. Simply jump on the pressure pad and the Stomp Racer car whizzes through the air. Hit the ramp at full speed and watch the racers do sensational jumps, stunts and tricks. Whoosh!
Each set includes a Stomp Launcher, race car and ramp, plus awesome stickers for customising your car. 
The prize
Five readers will whizz off with a Stomp Racers set plus
Stomp Racers Duelling to  race against mates.
Available from Halfords, John Lewis and good toy stores
By entering our competitions you agree to the terms set out in our Privacy Policy and our competition terms and conditions.
SIGN IN TO TAKE PART
or Register here
Thanks for registering, you're now free to explore our site.