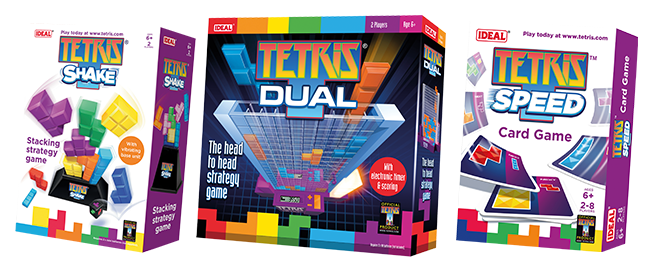 Win Tetris games
Competition closes at 23:59 on
2 April 2020
Enjoy classic puzzle game Tetris in a host of exciting new ways with this brilliant blocky bundle.
In Tetris Dual use the screen to drop 'Tetrimino shapes' onto the play grid. Create full rows of your own colour to block your opponent. Tetris Speed is a super-fast card matching game, while Tetris Shake is a stacking, shaking, strategy game.
Stack your Tetrimino onto the game unit, but watch out, the shaking base could make them fall at any moment.
And Tetris 3D is a baffling brainteaser puzzle. How many ways can you find to complete each challenge?
The prize
Six people will win all four of these Tetris games.
Head over the amazon.co.uk
By entering our competitions you agree to the terms set out in our Privacy Policy and our competition terms and conditions.
SIGN IN TO TAKE PART
or Register here
Thanks for registering, you're now free to explore our site.