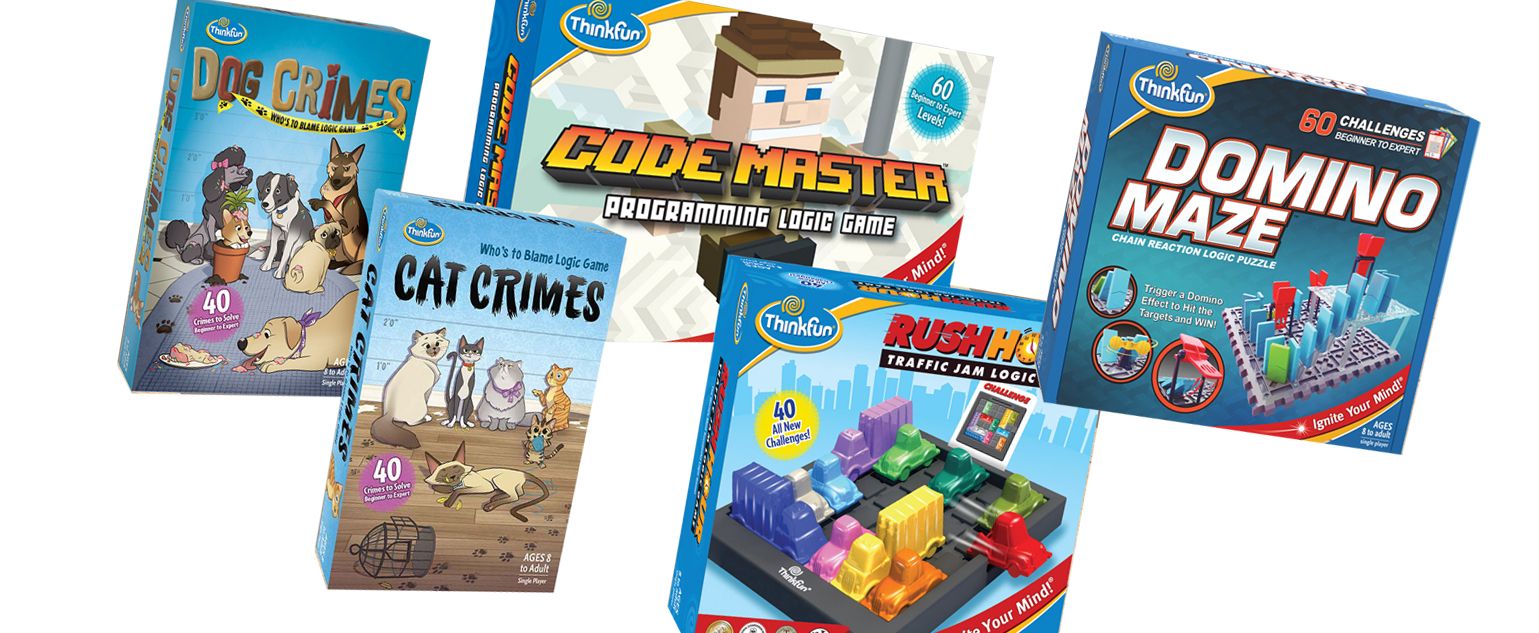 WIN THINKFUN GAMES
Competition closes at 23:59 on
28 May 2020
Challenge your brain with this fantastically fun collection of ThinkFun logic games. 
Set the pieces up to complete a crazy domino run, making sure you hit the targets along the way, in Domino Maze. See if you can figure out how to beat the traffic in Rush Hour, and use your best detective skills in Dog Crimes and Cat Crimes. Then take your first steps into the world of coding with Code Master. 
The prize
Five winners will get all five ThinkFun logic games! 
Available at amazon.co.uk
By entering our competitions you agree to the terms set out in our Privacy Policy and our competition terms and conditions.
SIGN IN TO TAKE PART
or Register here
Thanks for registering, you're now free to explore our site.