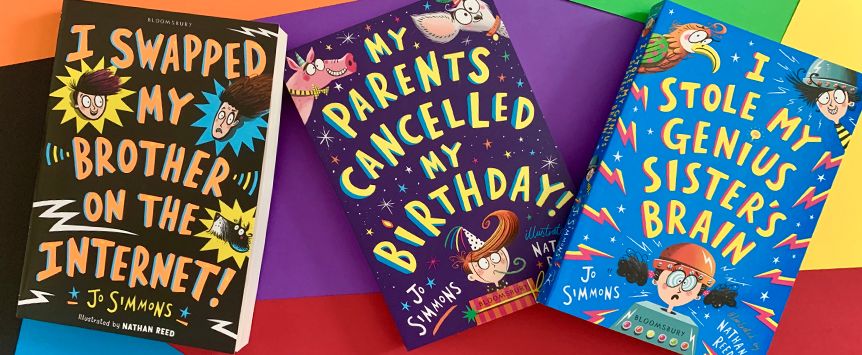 Win Three fabulously fun books
Competition closes at 23:59 on
7 September 2020
In the rib-tickling new read from writer Jo Simmons and illustrator by Nathan Reed, I Stole My Genius Sister's Brain, Keith has entered the Junior Mega Brain quiz and he's determined to win. The problem is – he's not really a genius.
Even worse, his sister Minerva actually is, and Keith will have to go head to head against her. Keith needs to get super smart and fast!
Could he just steal Min's brain? Or will some awesome inventions, sneezing rabbits and fearsome flapjacks be the genius way to victory?
The prize
To celebrate the release of I Stole My Genius Sister's Brain we are offering you the chance to win a full set of the bestselling duo's hilarious books – I Stole My Genius Sister's Brain plus I Swapped my Brother on the Internet and My Parents Cancelled My Birthday.
By entering our competitions you agree to the terms set out in our Privacy Policy and our competition terms and conditions.
SIGN IN TO TAKE PART
or Register here
Thanks for registering, you're now free to explore our site.