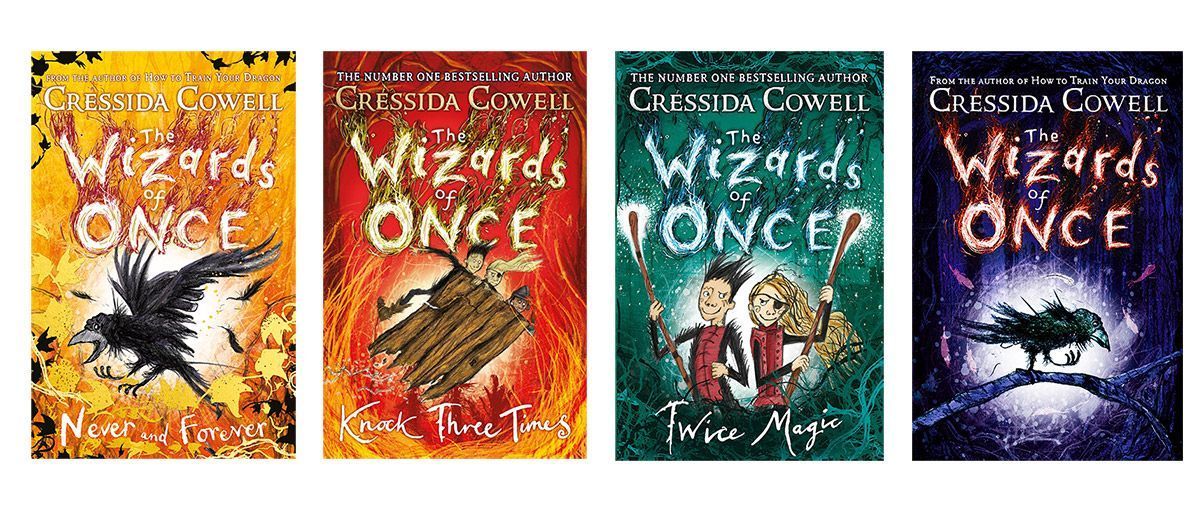 WIN WIZARDS OF ONCE SERIES
Competition closes at 23:59 on
28 July 2021
 Step back into an ancient, magical time full of wizards, warriors, giants and sprites in the latest and final book in Cressida Cowell's spellbinding Wizards of Once series – Never and Forever! 
Xar and Wish are on the last leg of their epic journey. Together they must find the remaining ingredient to make a Lovespell – a powerful concoction that will get rid of the evil Witches destroying the Wildwoods and all its creatures! Will their combined strength be enough for the biggest quest so far? 
The prize
One winner will bag a copy of Never and Forever, the other three books in the Wizards of Once series, plus all 12 books in Cressida Cowell's How to Train Your Dragon series. Nine runners-up will scoop the complete Wizards of Once series.
Read more about these great books at cressidacowell.co.uk
By entering our competitions you agree to the terms set out in our Privacy Policy and our competition terms and conditions.
SIGN IN TO TAKE PART
or Register here
Thanks for registering, you're now free to explore our site.