Win! Your story in Nat Geo Kids magazine
Competition closes at 23:59 on
10 February 2020
Jump on board The Taylor Turbochaser for a rollercoaster road trip!
Eleven-year-old Amy Taylor loves cars more than anything. And even though she was in a really bad car accident when she was eight – which means she has to use a wheelchair – she's determined to be a race car driver one day.
So, when her genius inventor best friend, Rahul, turns her wheelchair into a super-car, Amy jumps straight into the driver's seat. And it's not long before she and her friends set off on an epic adventure!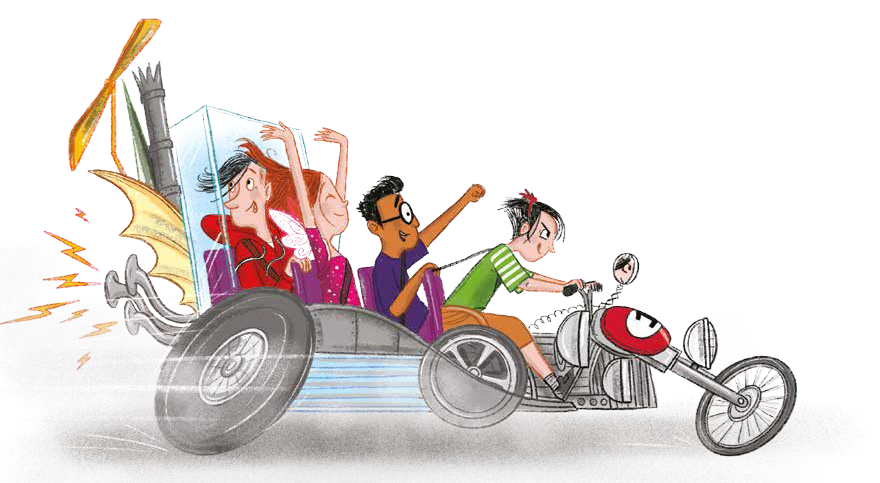 Competition
Calling all young authors! We want you to write a description of your dream road trip. Tell us where you'd like to go and why, what vehicle you'd travel in and who you would be with – and make sure your entry is as imaginative as possible!
Entries must be no longer than 150 words and the winning piece of writing – chosen by David Baddiel, author of The Taylor Turbochaser – will be printed in a future issue of NG KiDS
How to enter
– Upload your entry using the form below.
– Or email your entry to us at kids@ngkids.co.uk with NGK WRITING COMP in the subject line. 
– Or post it to us at NGK Writing Comp, Creature Media, 12-14 Berry Street, London, EC1V 0AU.
Good luck!
The Taylor Turbochaser is out now. Zoom over to po.st/turbochaser to find out more!
By entering our competitions you agree to the terms set out in our Privacy Policy and our competition terms and conditions.
SIGN IN TO TAKE PART
or Register here
Thanks for registering, you're now free to explore our site.