Create an elephant artwork to help the herds!
Calling all animal-loving artists…

Image: Copyright IFAW
The International Fund for Animal Welfare (IFAW) is looking for kids like YOU to help with the plight of the elephant!
African elephants are in trouble. On average, one elephant is poached every 15 minutes for their tusks (known as ivory), which are then carved into objects and trinkets, such as jewellery and decorative statues.
If the trend continues, the forest elephant (one of Africa's two elephant species) could be extinct in the wild in just 10 years. 
Even though the sale of new ivory is illegal in the UK, it is still currently legal to buy and sell antique ivory in the UK.
John Mann, a Labour politician and Member of Parliament, is passionate about these magnificent mammals! With help from the IFAW, he recently called for a total ban on ivory sales in the UK, including antiques.
Together, they are working with schools to share the message that 'elephants need our help'.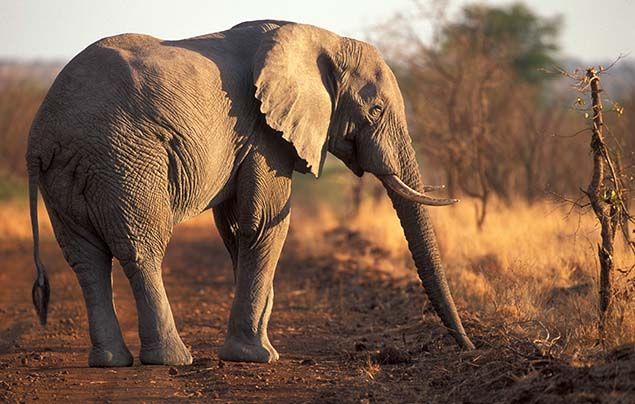 Image: Copyright IFAW
So, how can you help?
Get creative! The IFAW want you to submit your elephant-themed creations to help spread the word.
Entries can be drawings, paintings, and collages, or you can explore the theme 'What I can do to help elephants' though poetry, prose or short stories. 
Image: Copyright IFAW
Winners will be whisked off on a trip to see the Houses of Parliament with John Mann MP and IFAW for a special tour and photo event – cool!
Plus, there are awesome runner-up prizes up for grabs and everyone who enters gets a certificate.
The four age categories for the comp are: 
Key Stage 1 (5-7 years old)
Key Stage 2 (8-11 years old)
Key Stage 3 (11-14 years old) 
Key Stage 4 and up (15-18 years old)
You've got until the end of March to enter – good luck, gang!
Would you like to enter? Check out the competition at ifaw.org!
More Like General Animals