SPONSORED BY PERSIL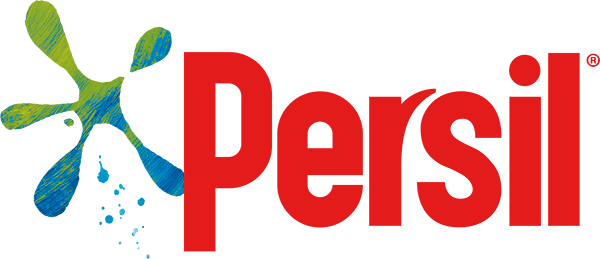 Make paper daffodils!
Make these cool, colourful flowers…
Calling all creative kids! Fancy brightening up your home with some awesome arts and crafts? Then follow the steps below to make some fab paper flowers!

How to make paper daffodils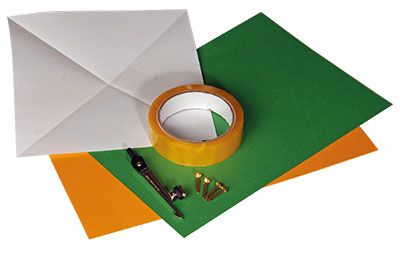 What you'll need…
Orange or yellow paper (for flower centre)
Scissors
Sellotape
Split pins (or glue, if you don't have these)
Compass or pin (to make hole)
Square of yellow or white paper (for petals)
A4 green paper (for stalk)

Step 1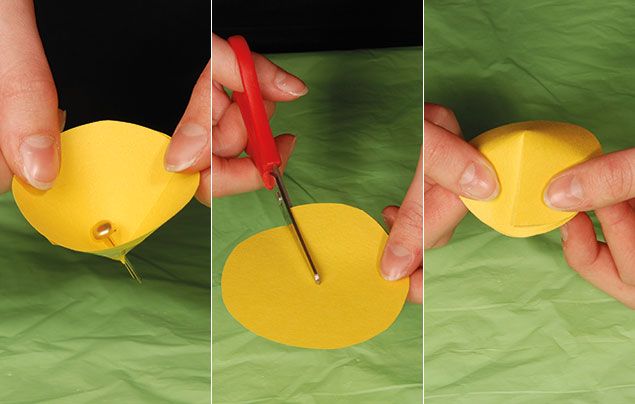 Cut a circle out of yellow paper, then snip a line from the edge to the middle of the circle. Overlap the cut edges, moving them round to form a cone. Tape in place at the back and push a split pin through the middle. Put to one side.

Step 2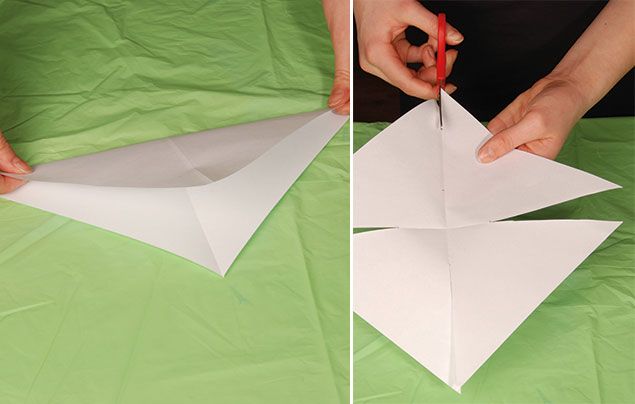 Fold your square of paper in half diagonally, then fold it again to form a small triangle. Open it out, then cut down each fold, stopping about 4cm from the middle.

Step 3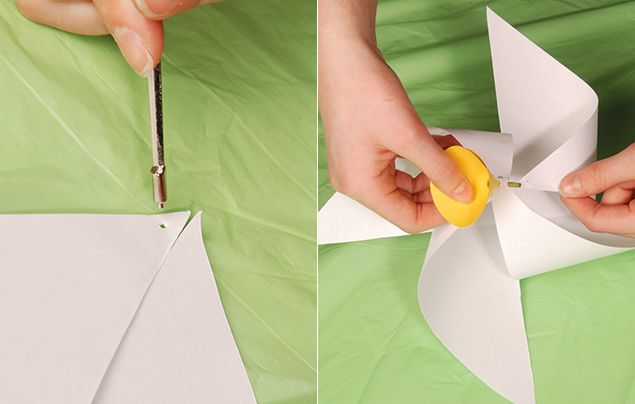 Make holes on the righthand side of every corner of the square, and its centre. Fold each pierced corner up to the middle, one at a time, so the holes line up with the hole in the centre. Ask someone to hold them in place while you push the split pin through and fasten the petals together in the centre. This might get a bit fiddly!
Step 4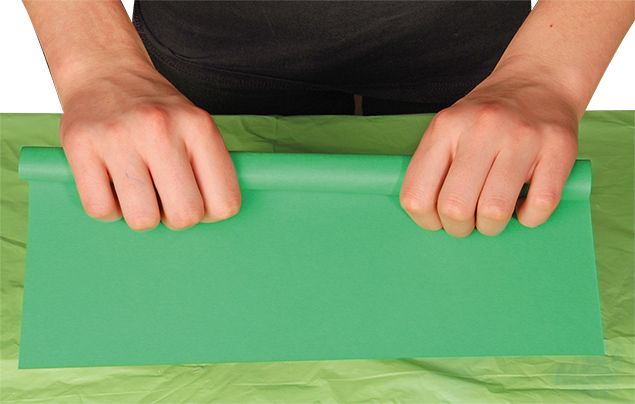 Roll the green paper lengthways into a thin tube, then fasten at the back with tape. This will be the stalk.
Step 5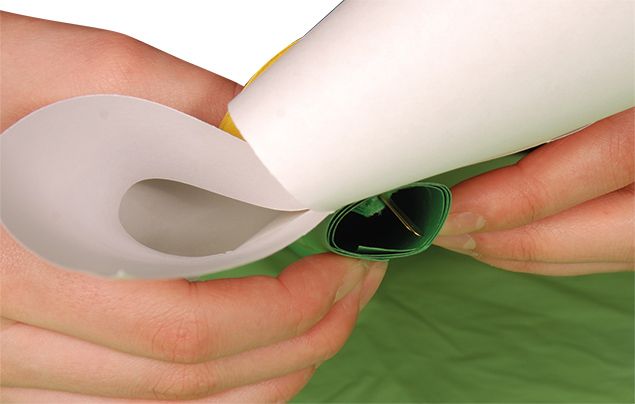 Make a hole at the top of the green tube, then push the split pin through and fasten the flower in place.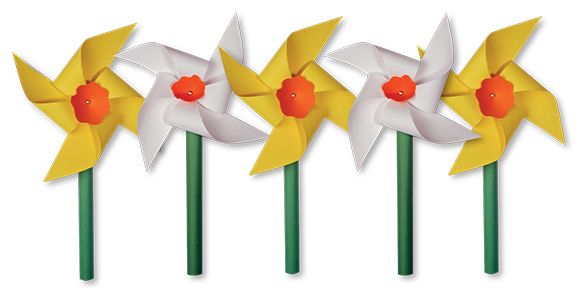 TOP TIP

To add some variation to your daffodils, you can cut the circle for the flower centre in a wavy line.

Like our how to make paper daffodils article? Let us know what you think by leaving a comment, below!