Pupils launch campaign to tackle plastic waste in UK schools
Congratulations to 'Sea Savers' of Hodge Hill College!
Five pupils from Hodge Hill College, Birmingham, are making waves with their new campaign to tackle plastic waste in UK schools.
The 'Sea Savers', as they are known, were this year's winners of the coveted Solutions for the Planet trophy.
In July, Nat Geo Kids attended the Solutions for the Planet's Big Ideas national final– a Science, Technology, Engineering and Maths (STEM) programme with a focus on sustainability and entrepreneurship – giving us the chance to see fantastic presentations from each of the 12 finalist groups.
The programme works in partnership with local companies, who support teams of students (in KS3 or S1-3) to generate solutions or 'Big Ideas' around sustainability issues. This year, 3,500 young people were involved in submitting 1,000 'big ideas', from 11 UK cities.
The winning team, Sea Savers, launched a campaign to make their school and other schools plastic free.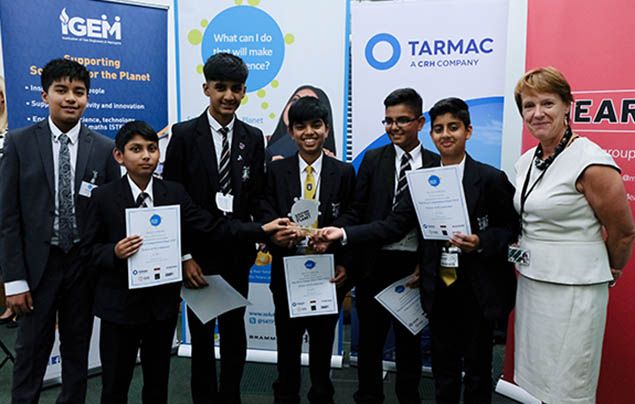 The team of five pupils challenged the schools' catering company, Aspens, to change the products they offer and the way they are packaged, in a bid to see less plastic at lunchtimes.
They also challenged the company to recycle more.
So far, Aspens has engaged 63 new schools into the recycling scheme and focused efforts on swapping products with non-biodegradable wrappings for more eco-friendly options. Their hope is to engage all 400 schools that they work with in the initiative.
Ben Wood, Operations Director of Aspens, said: "We are proud to work with likeminded, talented and professional people of all ages. Supporting the Sea Savers initiative and more specifically, the talented and passionate Hodge Hill team has been both a delight and a privilege for us here at Aspens."
Hilary Ben MP, who attended the Solutions for the Planet'scompetition finals, praised all the schools and pupils involved. He said; "The future of the world is in good hands."
As well as the coveted Solutions for the Planet Trophy, each member of the team also won a subscription to National Geographic Kids magazine!
***
Download primary resource