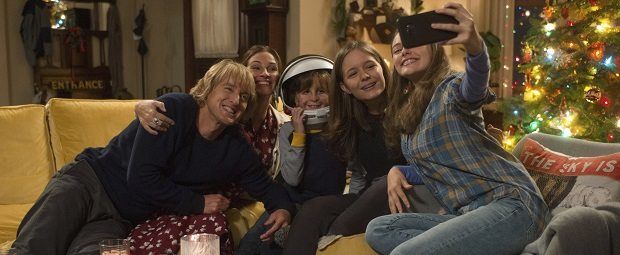 Win tickets to see the new movie Wonder
Competition closes midnight
28 November 2017
Win tickets for you and your family to see the heartwarming movie WONDER first with NG KiDS and Spur Steak Ranches!
WONDER is the incredible story of August Pullman, who can't go to a regular school because he was born looking very different. Until now, that is. Auggie goes to fifth grade in the local school and suddenly becomes a hero. Everybody, including his family and classmates, must learn to accept him as he
is. Auggie unites them and proves you can't blend in when you were born to stand out!
Auggie meets new friends Charlotte and Jack.
WONDER open in cinemas countrywide on 8 December 2017.
Win tickets for the whole family to a special preview of this inspiring movie.
When: Sunday, 3 December 2017 at 10 a.m.
WHERE: Ster-Kinekor
Johannesburg: The Zone, Rosebank
Cape Town: Cavendish Square
Durban: Gateway
CLOSING DATE 28 November 2017
HOW TO ENTER: SMS "NGK WONDER"
with your name, surname, age, email address and
preferred viewing city to 33970.
PLEASE NOTE:
Only four seats per family. There are 102 seats available in Johannesburg, 74 in Cape Town and 80 in Durban. Free popcorn and drink included.
GENERAL TERMS AND CONDITIONS FOR WONDER MOVIE SCREENING
Tickets will be awarded on a first-come-first-served basis. Winners will be notified immediately. The prize cannot be redeemed for cash or exchanged for another movie. • Please note: only four tickets per family.
Motion Picture Artwork © 2017 Lions Gate Entertainment Inc. All Rights Reserved.
SIGN IN TO PARTICIPATE
or Register here
Thanks for registering, you're now free to explore our site.