AMAZING LIVING NATURE POSTER COMP WINNERS!
We were amazed by your colourful comp entries!
Living Nature love our planet just as much as you! Their impossibly cute cuddly toys are made from recycled plastic and come in ethically produced, recyclable packaging. How amazing is that?
Click here to find out all about their exciting range of planet-friendly playmates.
THE WINNERS
We gave three readers the chance to get their hands on the brilliant bundle of six soft toys shown above! All they had to do was design a poster featuring one of the six animals. Let'd take a long at our three wonderful winners!
MAY
May's colourful entry talks all about "mesmerising macaws!". We loved her lifelike drawings of macaws, as well as other animals like a toucan and an orangutan. Plus, her snappy headings really make her facts pop!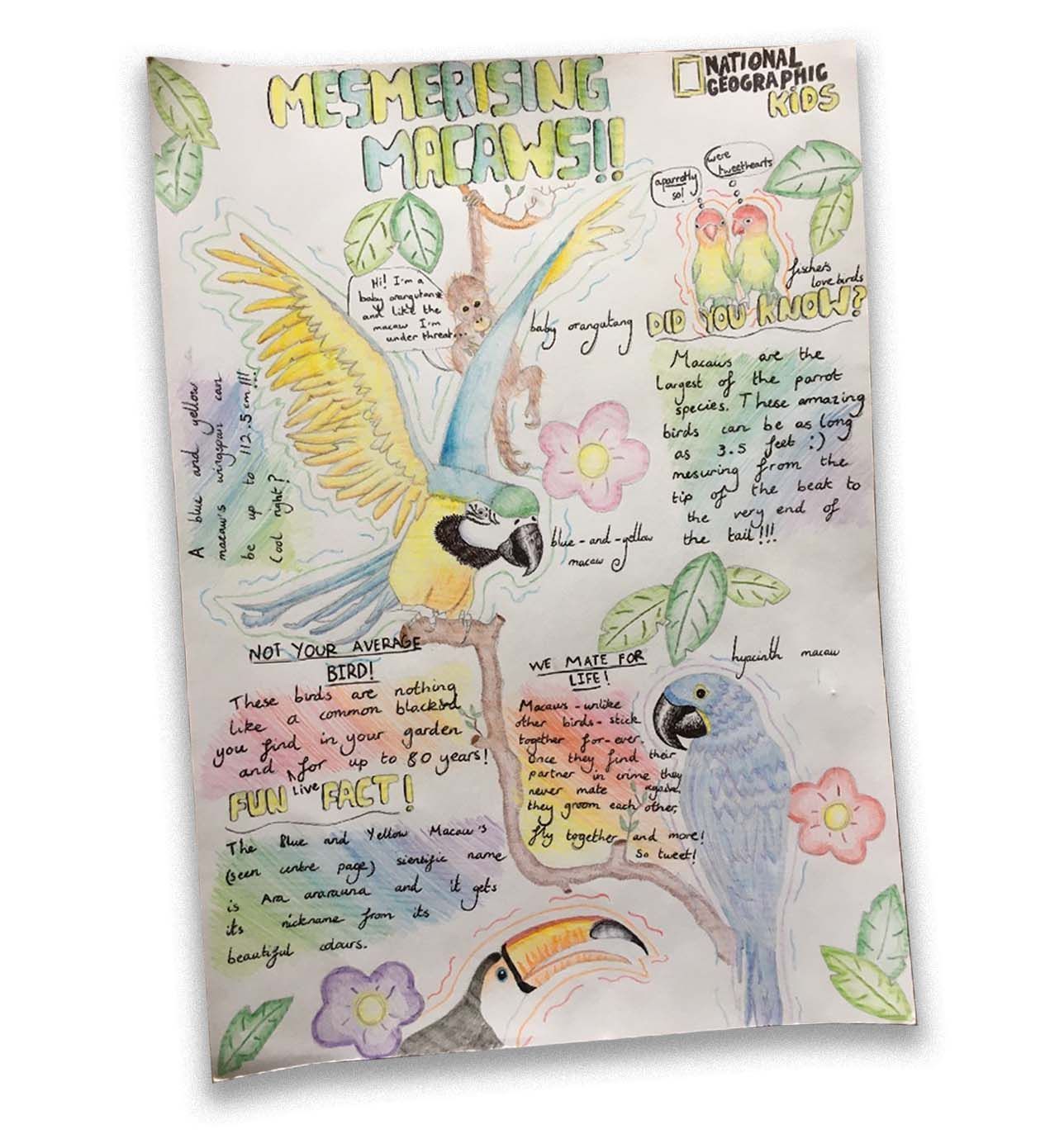 HENRY
Henry's adorable drawing accompanies two whole pages that tell you everything you could ever want to know about sloths! We loved the fact that it not only told us all about the sad decline of sloths in the wild, but pointed to ways in which we can help to save them!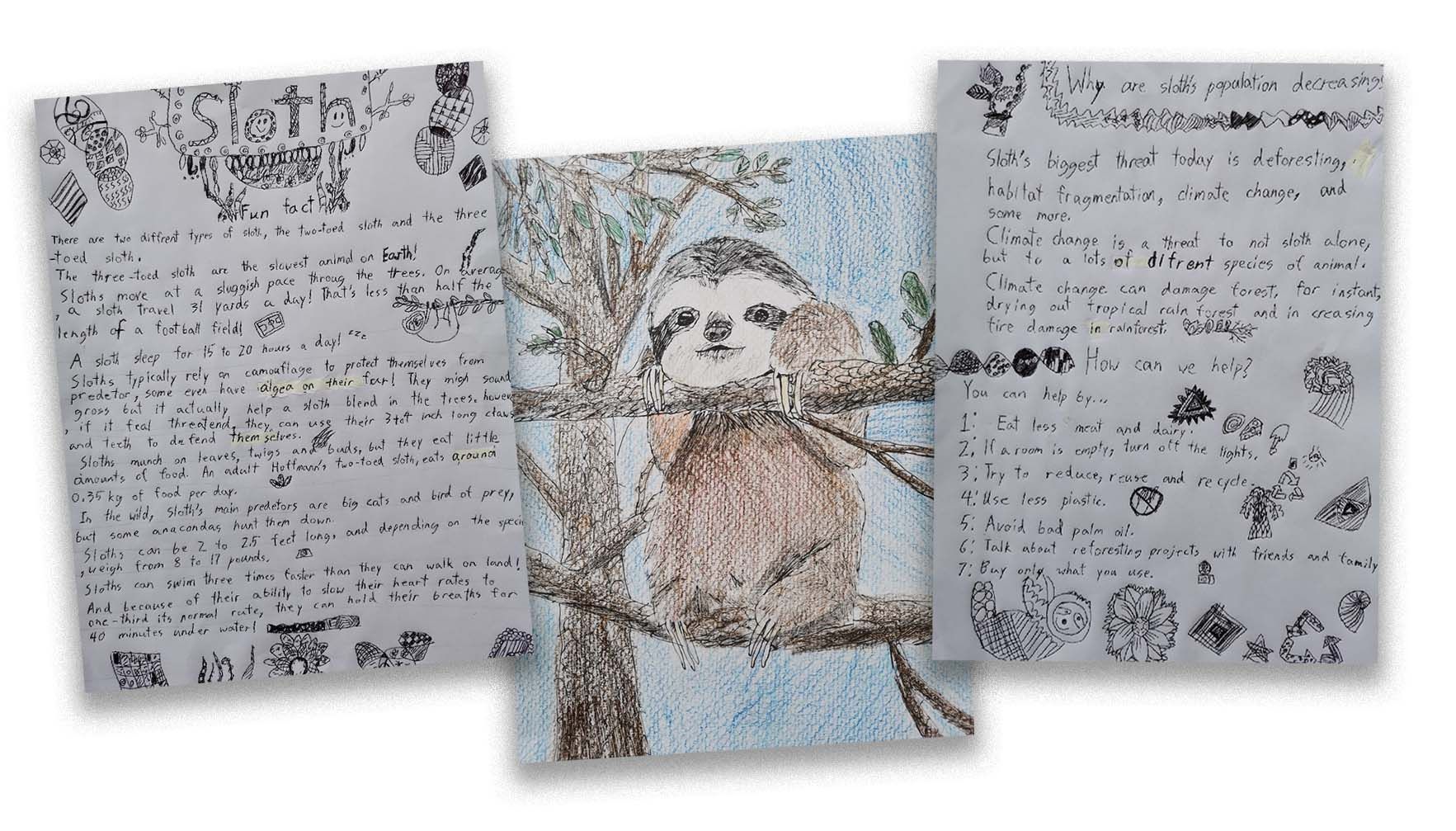 SAHANA
We loved that Sahana's poster used 3D elements and different textures surrounding her eye-catching drawing to help tell us array of fantastic facts about parrots!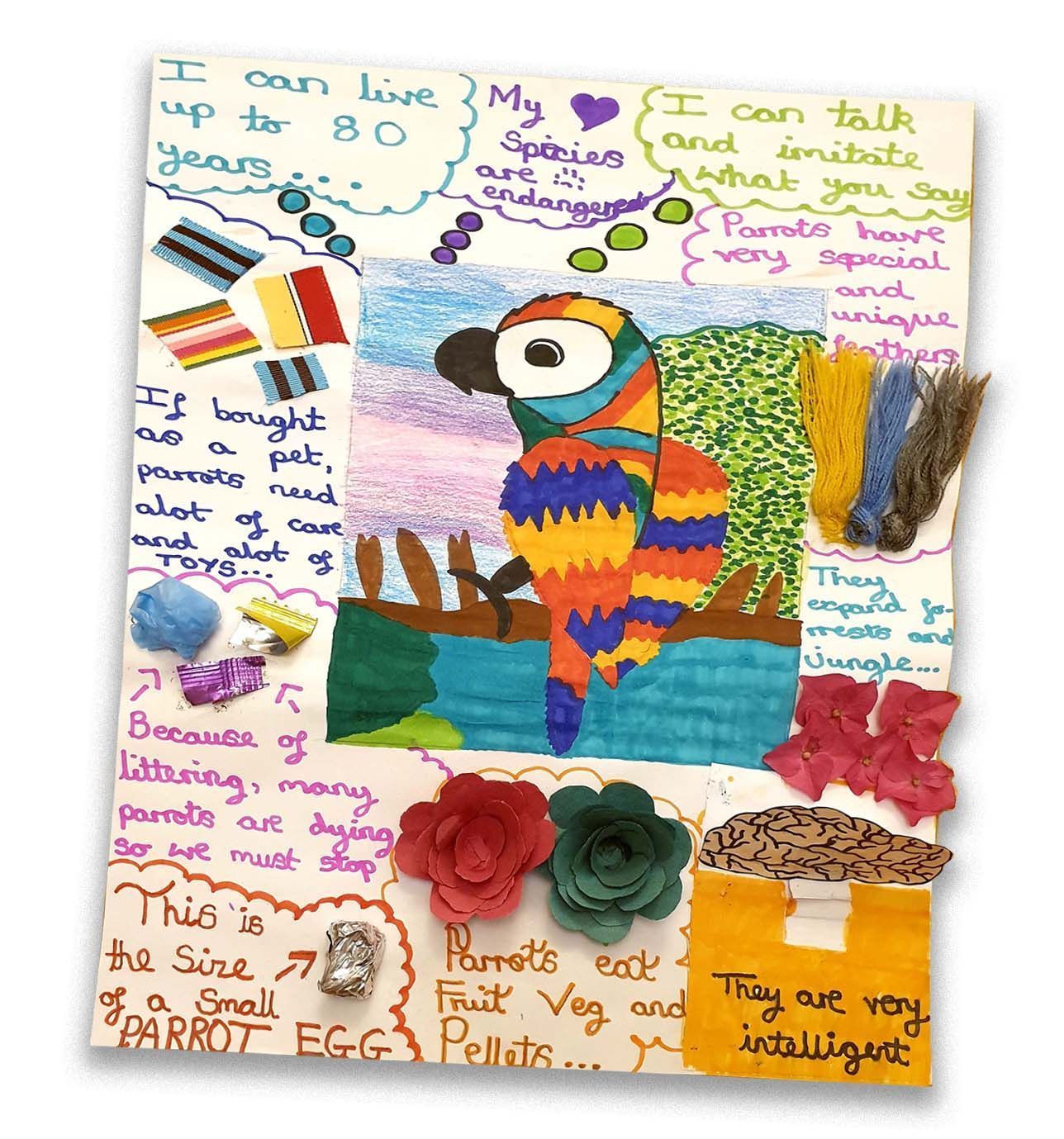 Great job, guys!
More Like General Kids Club