Thunderbolt
Jack Courtney and his friends are diving deep into trouble. Can they escape the danger or have they bitten off more than they can chew?!
In the second book in the jaw-dropping Jack Courtney series, 14-year-old Jack and his friends Amelia and Xander are in Zanzibar, Tanzania, Africa. They're diving for lost treasure to support Jack's mother's coral protection project. But, on their last day, their dive boat is lured into a trap and captured by Somali pirates. Yikes!
Transferred to a military training camp for boy soldiers, the trio's only hope is the resourceful Somali boy Mo who befriends them. Can they outwit the ruthless General Sir and his merciless troops? Find out in this awesome new adventure!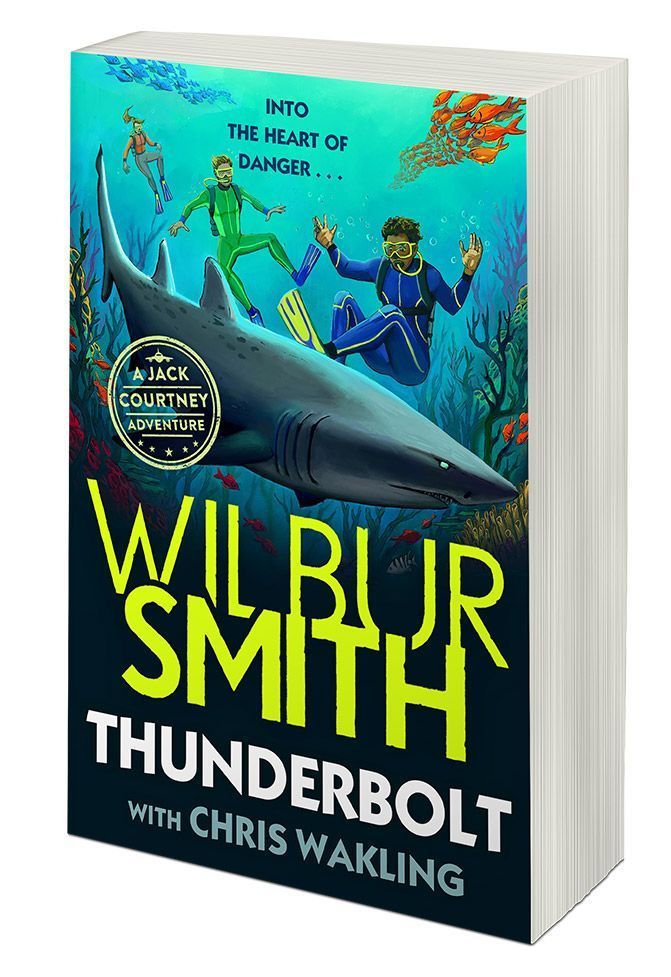 ALL ABOUT ZANZIBAR
Dive into some facts about this awesome archipelago (group of islands) off the coast of Tanzania, East Africa…
1. The tropical waters of the Indian Ocean that surround the islands are home to over 200 species of coral and lots of incredible sea life.
2. The endangered Zanzibar red colobus eats leaves that are toxic. So the monkey also scoffs charcoal, which neutralises the toxins – a bit like a human eating indigestion tablets!
3. For many centuries, Zanzibar served as an important port for Asian and African sailors to trade exotic spices.
4. Due to Zanzibar's location near the equator, it has equal length days and nights all year round!
5. Freddie Mercury, the lead singer of famous rock band Queen, was born in Zanzibar. His real name was Farrokh Bulsara.
CORAL QUIZ
How does your knowledge of coral reef's stack up to Jack's? Take this quick quiz to find out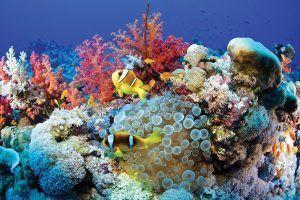 TAKE CARE OF CORAL!
Check out three things you can do to help protect these amazing underwater ecosystems…
USE CORAL-SAFE SUNSCREEN
Some sunscreen ingredients can be harmful to corals. Use mineral-based, 'reef-safe' sunscreens containing zinc oxide and titanium dioxide instead.
AVOID PLASTIC
Animals that live in and around water can accidentally eat plastic or get tangled up in it. Avoid single-use plastic and if you do use it be sure to dispose it properly by recycling.
HELP STOP CLIMATE CHANGE
Rising sea temperatures caused by climate change are destroying coral. Do your bit to reduce carbon dioxide emissions by turning off the lights when you leave a room, travelling by bike or on foot instead of by car, or wearing a jumper when you get cold, rather than turning up the heating.
WIN JACK COURTNEY BOOKS
Want to get your hands on both books this super series. Click here to find out how to enter.
Available in all good bookshops and online at wilbursmithbooks.co.uk