SPONSORED
Build Your Own:
Mini-Builds
Build your own bugs with these fascinating eco-friendly kits
Spark your imagination with these marvellous Mini-Builds from Build Your Own. Create four incredible insect models – a dragonfly, ladybird, honey bee and a stag beetle – by slotting together the press‐out parts and following the simple instructions. Each kit takes about 20 minutes to construct and there's absolutely no glue required, so there's no mess or fuss!
Best of all, these magnificent models are made from high-quality, 100% sustainable cardboard and paper, so they're eco-friendly too. Plus, each kit comes with fab facts about each creature, meaning you'll not only test your STEM skills but also learn all about the fascinating world of insects.
LADYBIRD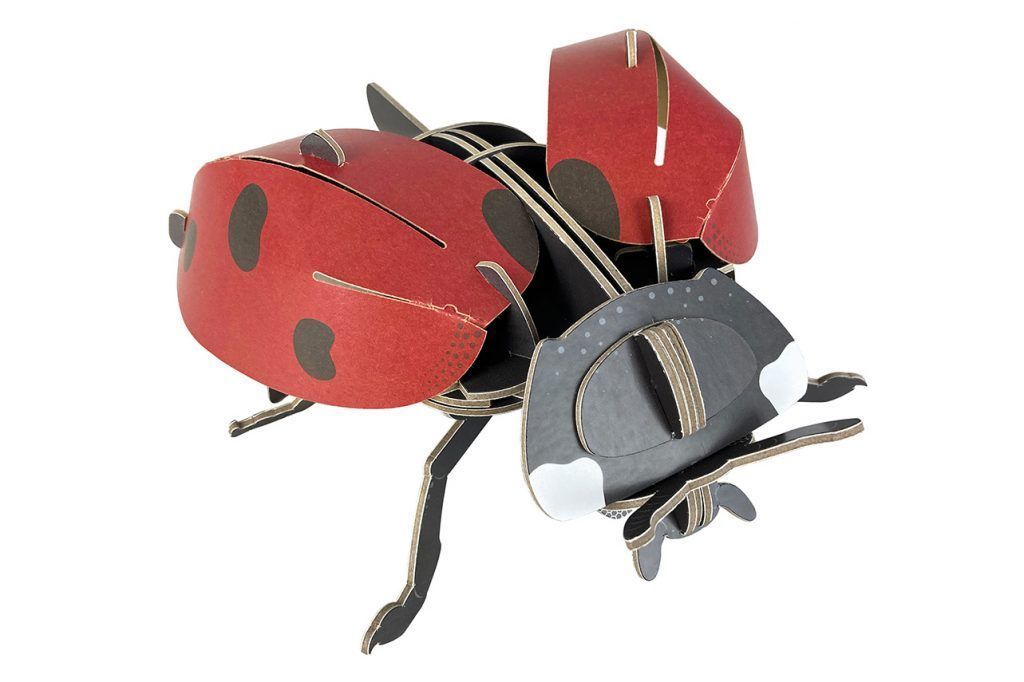 This mini beast model is beautifully bold with its bright red wings and contrasting black spots. The pull‐tab rotating wing cases perfectly capture a ladybird's real-life flight movement. You'll also learn about how ladybirds aren't just pretty to look at but can actually be really useful in agriculture! Wow!
DID YOU KNOW?
There are about 5,000 different species of ladybirds in the world!
Ladybirds can eat 5000 aphids in a single lifetime.
The ladybird's bright colours act as an important defence mechanism, warning animals they'd best not eat them.
HONEY BEE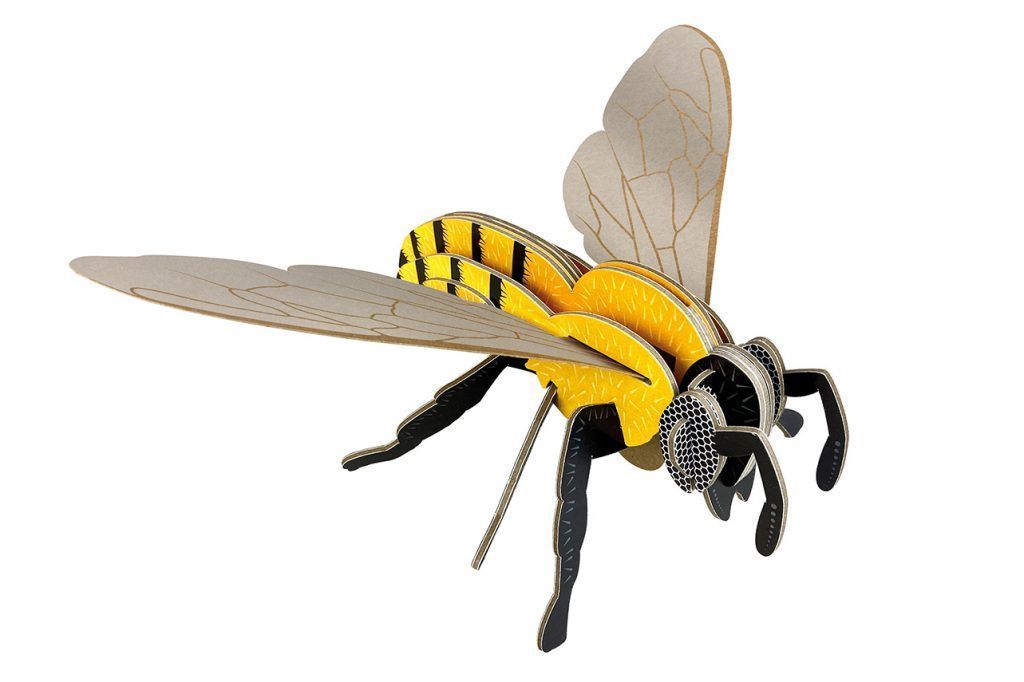 These pollinators play a vitally important role in looking after our ecosystem. The Mini Builds Honey Bee has striking yellow and black markings and a clever pull‐tab flapping wing action. This busy bee is brilliant fun to build.
DID YOU KNOW?
Honey bees are fab flyers. They fly at a speed of around 25km per hour and beat their wings 200 times per second!
Honey bees love a good boogie. To share information about the best food sources, they perform a special dance, moving in a figure-of-eight and waggling their bodies.
The average worker bee lives for just five to six weeks, whereas the queen can live for five years, laying up to 2,500 eggs a day.
STAG BEETLE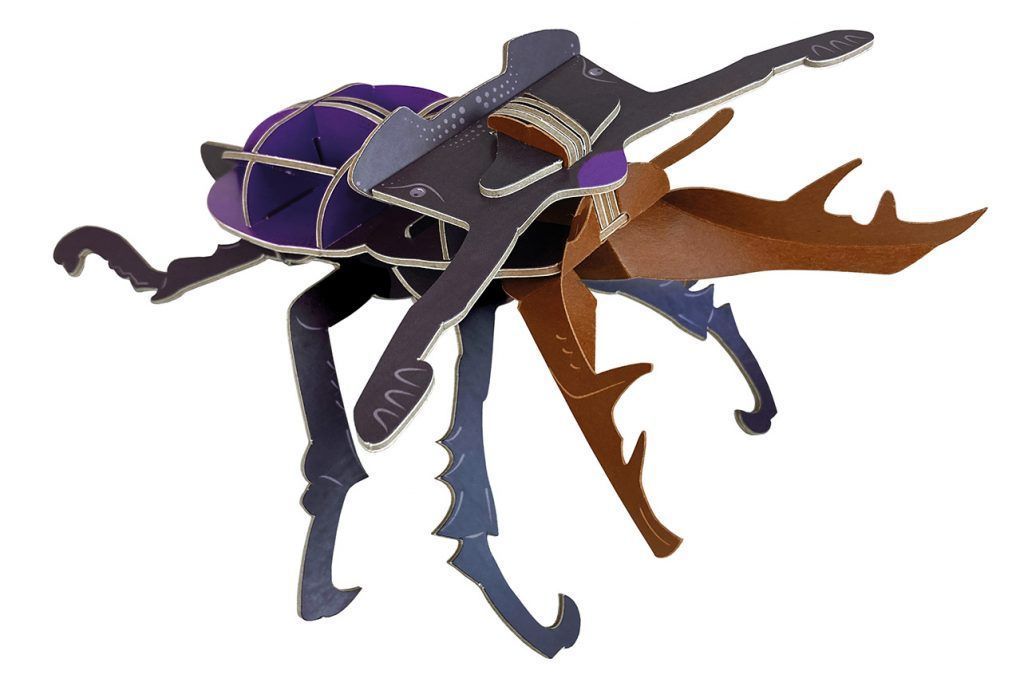 The mighty looking stag beetle is quite a sight with its deep purple body and huge metallic bronze mandibles (jaws)! The globally threatened species gets its name because those jaws look just like the antlers of a male deer.
Did you know?
Stag beetles used to be called names like billywitches, oak-ox, thunder-beetle and horse pincher!
Male stag beetles use their huge mandibles to wrestle each other during breeding season.
Adult stag beetles don't eat. Instead, they drink sweet fluids such as tree sap and the liquid from decomposing fruit
DRAGONFLY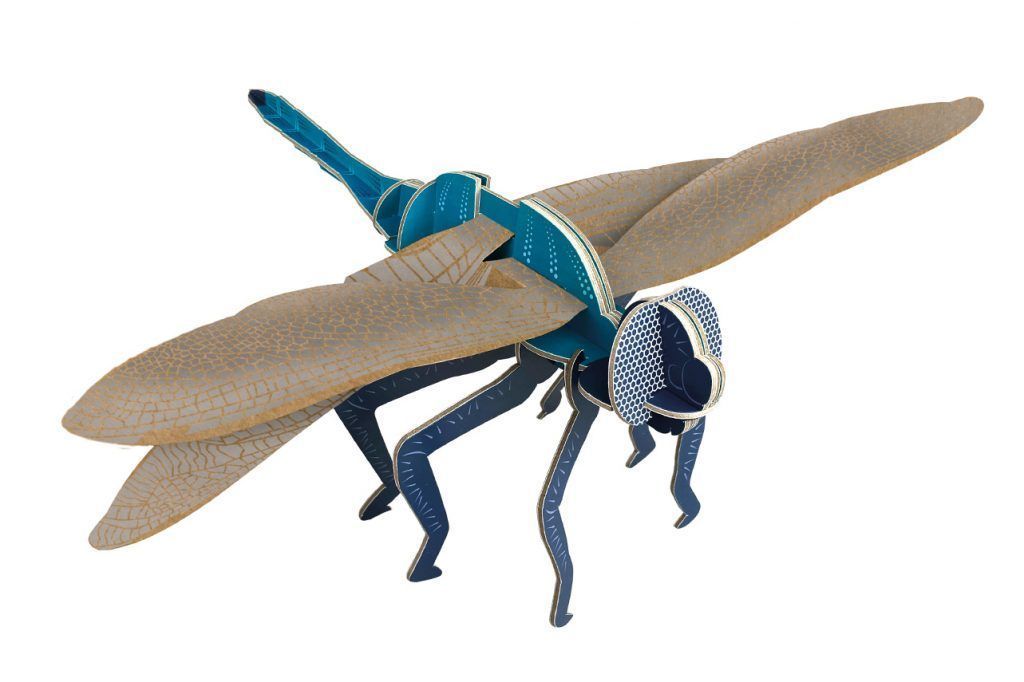 Set your imagination soaring with the mighty 37cm wingspan of the Mini Builds Dragonfly. With a brightly coloured blue body and pull‐tab flapping wing action, this water‐residing mini beast looks almost otherworldly…
Did you know?
A dragonfly's eyes take up nearly all of its head, meaning they can see from almost every angle except directly behind them.
Dragonflies first evolved around 300 million years ago, before the time of dinosaurs!
The globe skinner dragonfly has the longest migration of any insect, travelling nearly 18,000km back and forth across the Indian Ocean.
TEST YOUR BUG KNOWLEDGE
How well do you know each of the insects on this page? Take this tricky quiz to see how much you've learned.
COMPETITION TIME
More Like General Entertainment