SPONSORED
LEGO® City Mountain Police!
Prepare for an alpine adventure, gang…
Pick up your badge and make an arresting visit to the LEGO® City Mountain Police Headquarters!
Mountain Police Headquarters
Sound the alarm! A strange tree-shaped object outside keeps moving by the stairs, and there's a low-flying helicopter nearby. What is the pilot doing with that chain and hook? He's trying to break his buddy out of jail!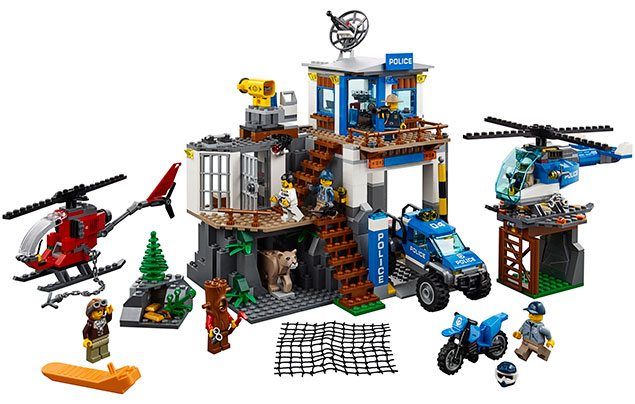 Load the net shooter on the station roof and fire it at the helicopter, while the other officers hop in the vehicles to chase after the crooks on the ground. What's that in the cave under the jail? Eeek, it's a mountain lion, and it's ready to pounce!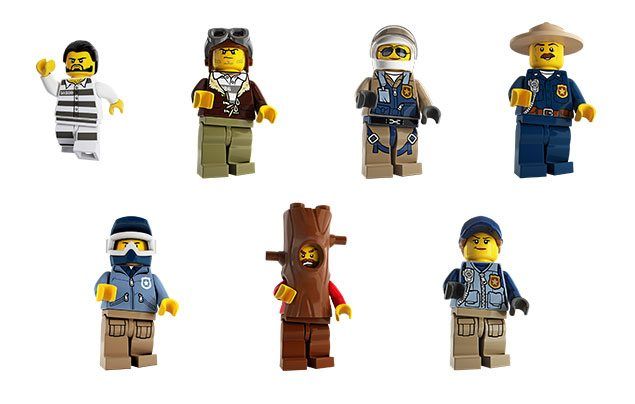 Product includes:
• 7 minifigures: a police chief, pilot, 2 officers and 3 crooks, plus a mountain lion figure.
• Features a 2-level Mountain Police Headquarters with rotating satellite dish, net shooter, garage and ramp for a vehicle, jail cell with breakout wall/door, escape 'rope', office with desks and a cave under the jail cell with mountain lion pounce function, plus a separate helipad with ladder.
• Also includes a police helicopter with spinning rotors and opening minifigure cockpit, crooks' helicopter with spinning rotors, opening minifigure cockpit and a chain with hook, police 4×4 with tall bubble light, and a police motocross bike.
• Hook the chain from the crooks' helicopter onto the jail cell wall to break out the crook.
• Take off in the police helicopter and 4×4 to chase after the crooks, then prep the net shooter and launch a net at the crooks' helicopter to force it to land.
• Push the lever behind the cave to pounce the mountain lion at the crooks.
• Accessory elements include 2 mugs, 2 golden bars, string net, binoculars, radio, flashlight, megaphone and 3 pairs of handcuffs.
Discover more crime-solving fun at LEGO.com!
More Like General Entertainment