SPONSORED
Out There with Jack Randall!
Join Jack Randall as he explores some of Australia's toughest terrains for National Geographic WILD…
Fearless zoologist Jack Randall leads National Geographic WILD into the land Down Under, where he explores some of Australia's toughest terrains in search of fearsome snakes, massive crocodiles and wild horses. Don't try copying him at home…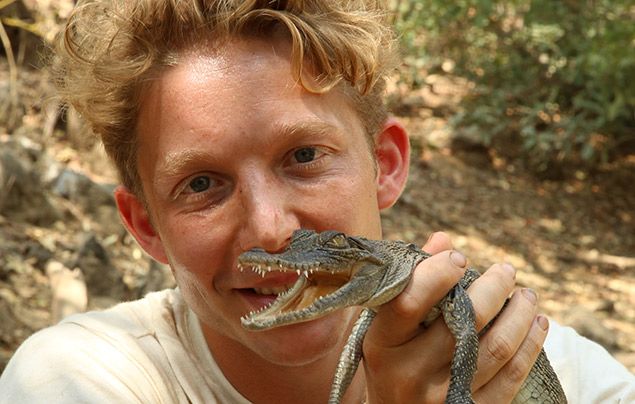 There's little Jack Randall won't do to discover nature's greatest secrets in some of the most remote and treacherous corners of the planet. He'll dive into crocodile-infested swamps, crawl through cramped bat caves and take bites from grumpy wild animals in his stride.
Jack's mission is to spotlight every animal in the world, inspiring people to care for them all.
When he was six years old, Jack fell in love with (gulp) snakes while watching a TV special on Venezuelan anacondas, half a world away from his home in England. At just 14 he went to work as an apprentice for his hero Steve Irwin. And on his 15th birthday he promised Steve that he'd protect wildlife for the rest of his life.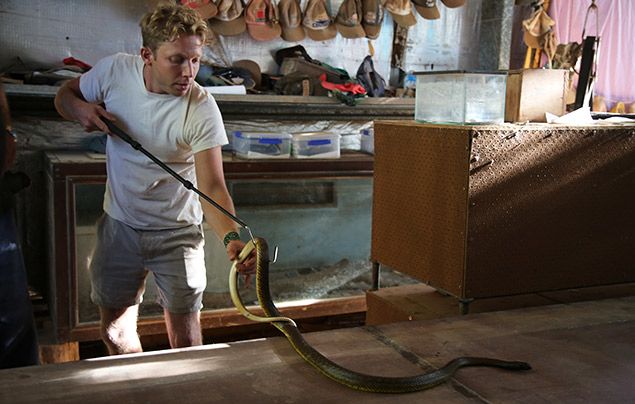 In his new six-part series, Out There with Jack Randall, the inspiring zoologist heads to the Australian Outback where he searches high and low for exotic and endangered species in some of the most hostile environments on the planet.
Join him for a wild ride, if you dare!
Wednesdays at 6 p.m. from 7 August…
Hunting the Ghost Serpent
Jack searches Australia's Northern Territory for six dangerous pythons, including the oenpelli, nicknamed "The Ghost" because few people have seen one in the wild.
The Kangaroo Mob
Journeying deep into the Outback, Jack wants to fulfil his lifelong dream of being accepted into a mob (group) of wild kangaroos. Along the way, he rescues an orphaned Joey.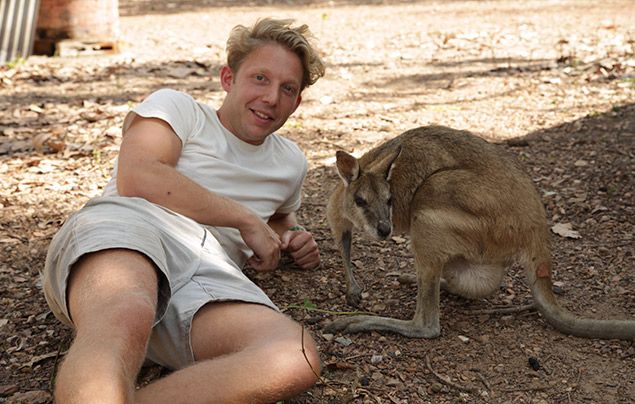 The Most Venomous Snakes
Jack explores the remote Cape York peninsula to confront five of the most venomous snakes in the world, including the elusive and aggressive coastal taipan.
Chasing Giants
Diving headfirst into a marine mystery, Jack tries to find out whether majestic green sea turtles are adapting to life on the dying Great Barrier Reef.
Battle of the Crocs
Jack helps local experts and scientists catch and track massive saltwater crocodiles that are overrunning their smaller freshwater cousins in the untamed Northern Territory.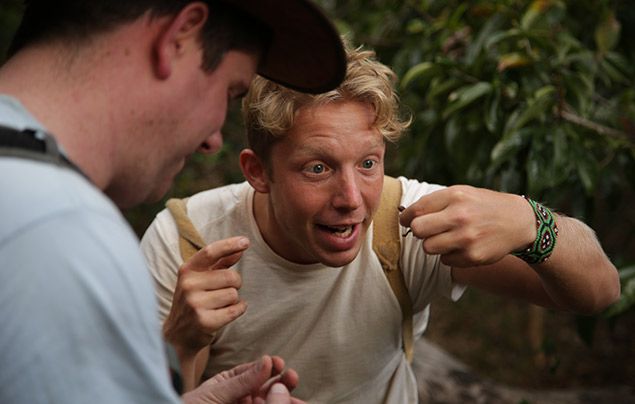 Wild Camel Chase
Can Jack team up with local animal wranglers on a mission to rescue horses and camels wandering in the wilds of an unforgiving, desolate land?

Watch National Geographic Wild on:
DSTV – channel 182
Black– channel 262
Starsat – channel 221
More Like General Entertainment