International STEM Youth innovation Competition
British International Education Association launches 2019 competition: Fighting extinction with drone technology
The International STEM Youth Innovation competition is calling on pupils under the age of 18 to design and develop drones to help in the battle of protecting wild and endangered animals.
Can technology save a species from extinction? The British International Education Association (BIEA) hopes to inspire young people from around the world to work together to use technology and STEM skills (science, technology, engineering and mathematics) to solve pressing global problems, such as the extinction of vulnerable animal species.
Pupils are challenged to use drone technology to find a way to help monitor and protect endangered species around the world. The competition is open for entries until the end of March 2019.
This year, BIEA have united with wildlife charity, the Born Free Foundation, for advice on the wildlife angle of the 2019 competition. The charity provides an invaluable source of expertise when it comes to the application of technology to monitor and protect endangered animals around the world.
The competition is free to enter, with entries welcome from all over the world for the first time.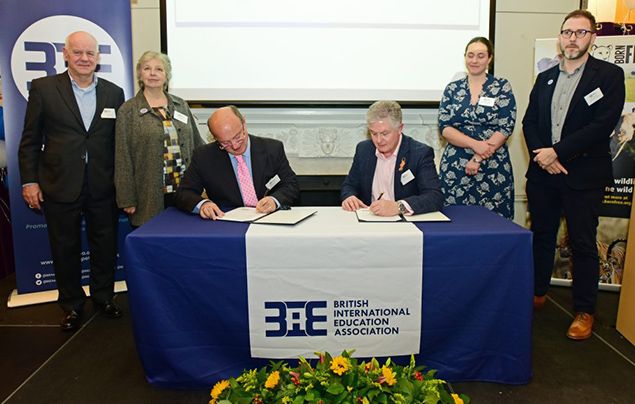 Regional Heats:
Report writing: Competitors will use the Internet to research, design and write a report about a drone that can help conserve an endangered animal species. Teams must submit their reports via email by 31 March 2019.
The finalist teams will be announced on 23 April 2019, marking the start of the international competition, which involves demonstrating skills in: Innovation and design; and Oral presentation (submitted via video) and Mission execution; Evaluation; and Work display (demonstrated during the Live International finals).
Howard Jones, Born Free CEO, said: "Born Free is especially pleased to be involved with this event and partnering with BIEA. Education is key to co-existence between humans and wild animals, and is fundamentally important to sustainable futures. As the challenge to our work becomes harder, it is increasingly important that we build movements for change that apply technologies to carry our message."
David Hanson, Chairman, BIEA STEM, added: "We hope our chosen topic will not only illustrate to the audience the importance of technological innovation when it comes to environmental protection efforts, but also inspire the next generation of STEM graduates to put their minds to solving this pressing world issue."
To get involved in the 2019 International STEM Youth Innovation Competition and find out more, visit: www.bieacompetition.org.uk
***
Download primary resource