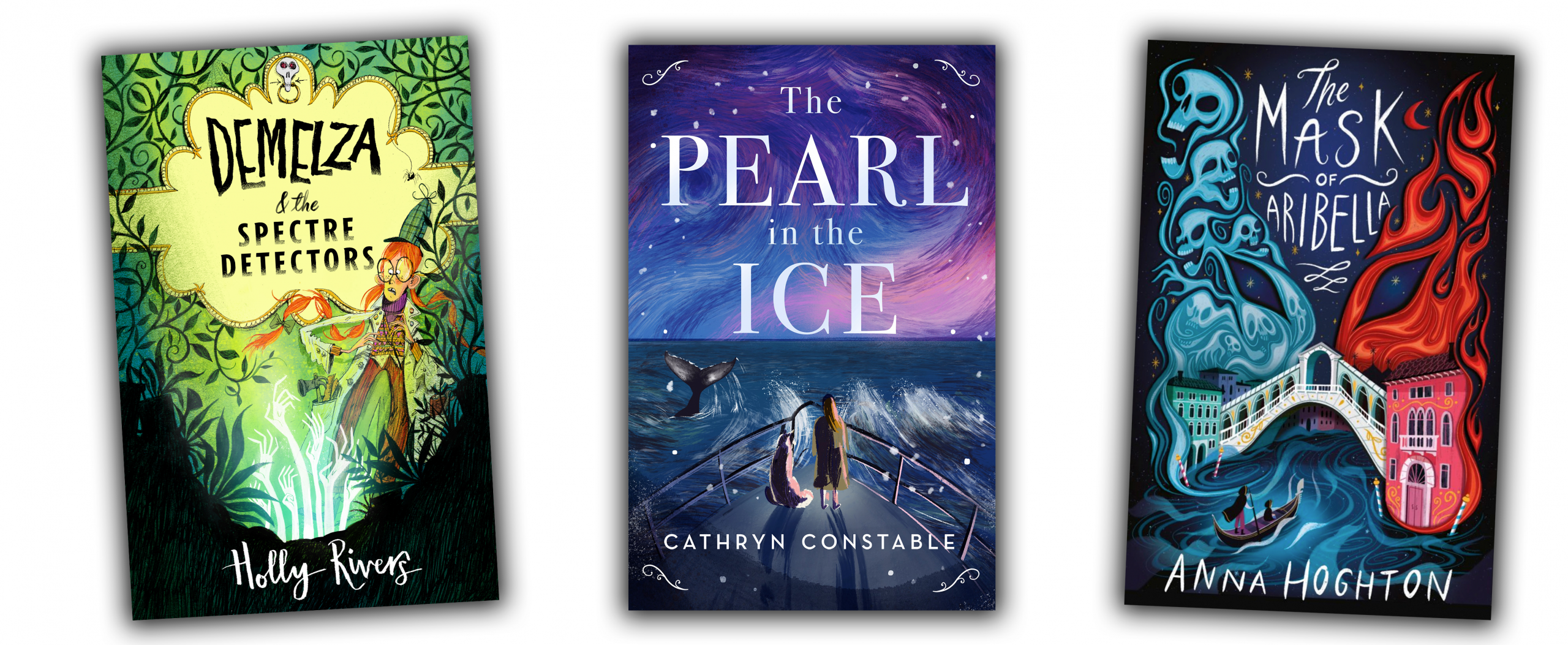 WIN A CHICKEN HOUSE BOOK BUNDLE
Competition closes at 23:59 on
6 February 2020
It can get pretty chilly at this time of year. So why not warm up under the bedcovers with these brill books from Chicken House?
The Mask of Aribella tells the story of Aribella – the daughter of a poor lace-maker living in Venice, Italy. But she has a deadly secret – if angered, sparks shoot from her fingers! 
When science-mad Demelza's grandma is kidnapped in Demelza & the Spectre Detectors, she must save her nan using an unusual (and unscientific) skill – Spectre Detecting. 
Travel back to 1912 in The Pearl in the Ice and follow the adventures of Marina, who embarks on a perilous voyage as  a stowaway on board her father's ship. 
The prize 
Fifteen lucky readers will scoop all three books! 
By entering our competitions you agree to the terms set out in our Privacy Policy and our competition terms and conditions.
SIGN IN TO TAKE PART
or Register here
Thanks for registering, you're now free to explore our site.