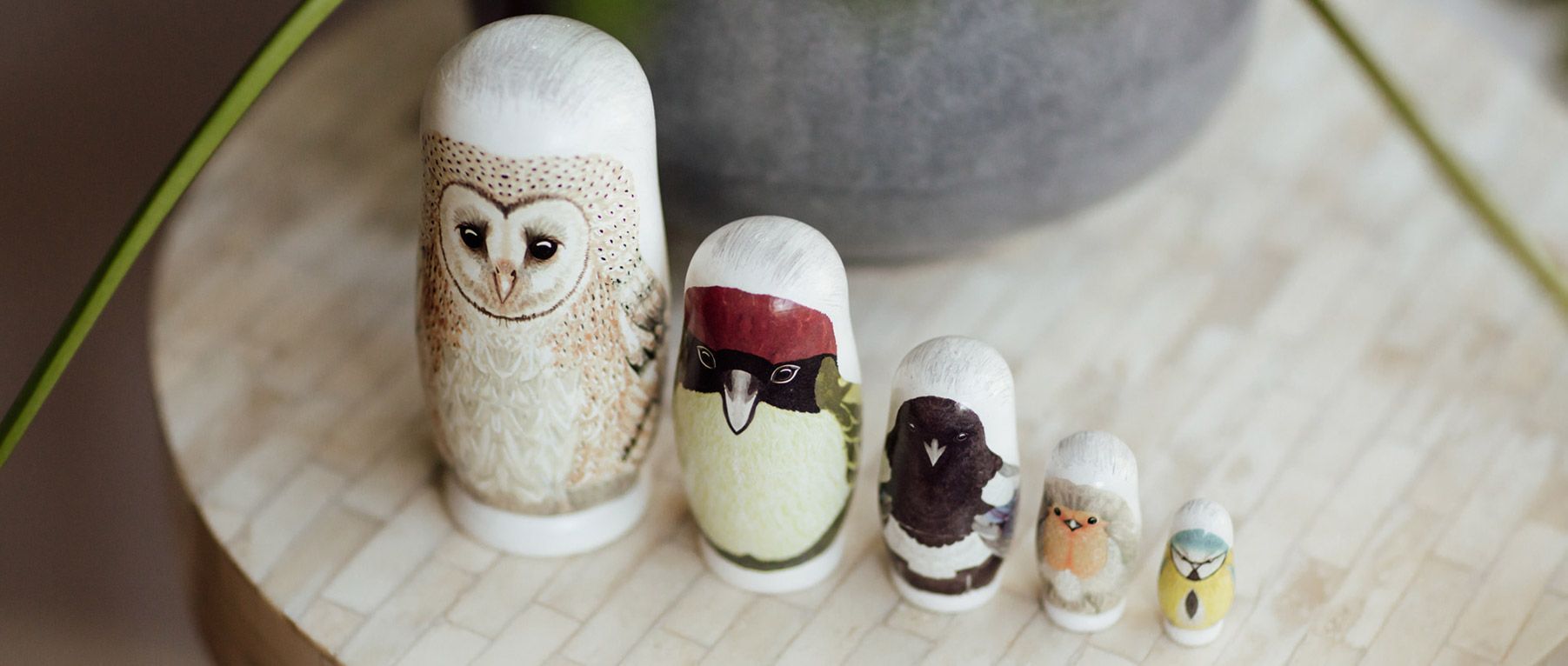 WIN BIRD NESTING DOLLS
Competition closes at 23:59 on
30 June 2021
These charming British Bird Nesting Babushka Dolls from Marmalade Lion will have you coo-cooing with delight! 
Featuring five iconic British birds – barn owl, green woodpecker, magpie, robin and blue tit – each wooden doll is decorated with a hand-illustrated design and painted with non-toxic, eco-friendly paints. And because the birds come in decreasingly smaller sizes, you can either place them inside one another, or display them in a row on your shelf. Your friends will be flocking to get a good look! 
The prize
Ten winners will each fly off with a set of these British Bird Nesting Babushka Dolls. Tweet tweet! 
Wing it over to marmaladelion.co.uk for other awesome animal Babushka dolls!
By entering our competitions you agree to the terms set out in our Privacy Policy and our competition terms and conditions.
SIGN IN TO TAKE PART
or Register here
Thanks for registering, you're now free to explore our site.