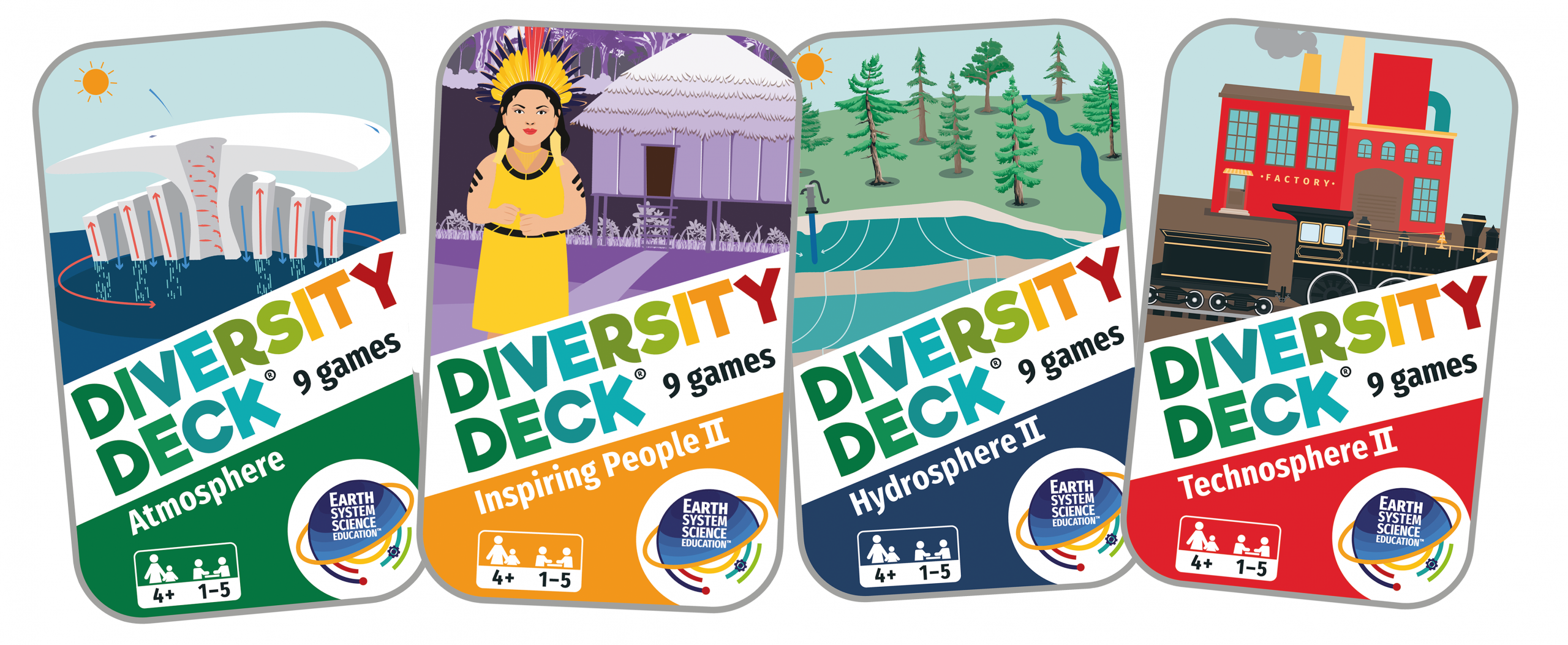 WIN DIVERSITY DECKS
Competition closes at 23:59 on
6 February 2020
Delve deep into the science of sustainability with DIVERSITY DECK. This fun and informative range of card decks lets you play tons of classic card games, such as Crazy Eights or Black Jack, while learning all about our planet. 
Find out how greenhouse gases are warming the world, and discover the steps we're taking to fight the climate crisis in the Atmosphere set.
Hydrosphere II explains how our planet's water is a rare resource and how we can help look after it. The Technosphere II deck discusses how nature  has been modified by humans, and how best to protect it.
And the Inspiring People II set lets you meet the amazing humans who are helping promote sustainability all over the planet. Brilliant!
The prize
Eleven readers will win all four DIVERSITY DECK sets. 
By entering our competitions you agree to the terms set out in our Privacy Policy and our competition terms and conditions.
SIGN IN TO TAKE PART
or Register here
Thanks for registering, you're now free to explore our site.