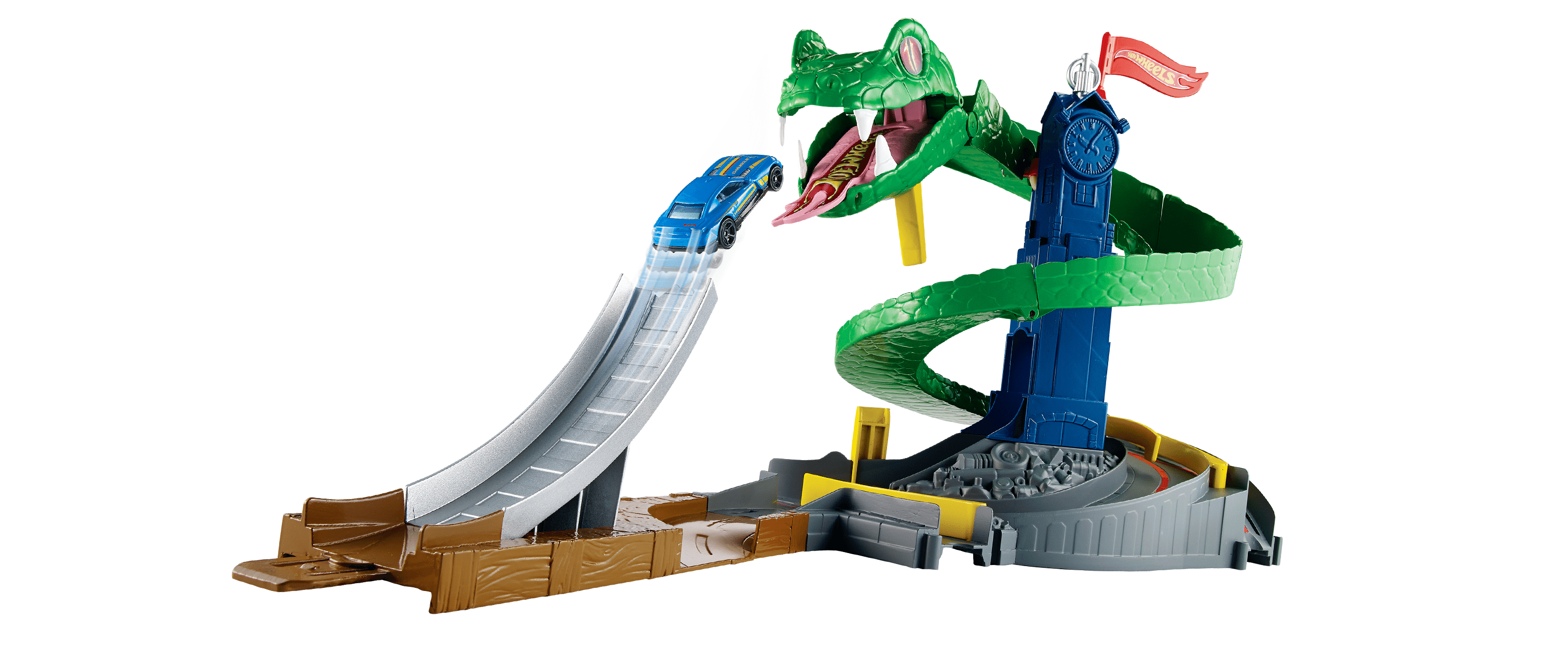 Win Hot Wheels City Cobra Crush play sets!
Competition closes at 23:59 on
14 June 2018
SORRY, THIS COMPETITION IS NOW CLOSED.
Watch out, a giant cobra is attacking the Hot Wheels City. Gulp!
Launch your Hot Wheels cars over the cobra's head to avoid his venomous bite. But, oh no, he's captured a car in his mouth!
Now the challenge is to crush cobra by using another Hot Wheels car to free your trapped friend.
Launch a second car just right so it hits the cobra's face and releases the car. Or land on the cobra's back, roll down to the bottom of his tail and trigger the release of the trapped car, taking down the entire cobra at the same time. Nice work, you've saved the city… until next time!
The prize
We have 20 of these s-s-super Hot Wheels City Cobra Crush play sets up for grabs.
By entering our competitions you agree to the terms set out in our Privacy Policy and our competition terms and conditions.
SIGN IN TO TAKE PART
or Register here
Thanks for registering, you're now free to explore our site.