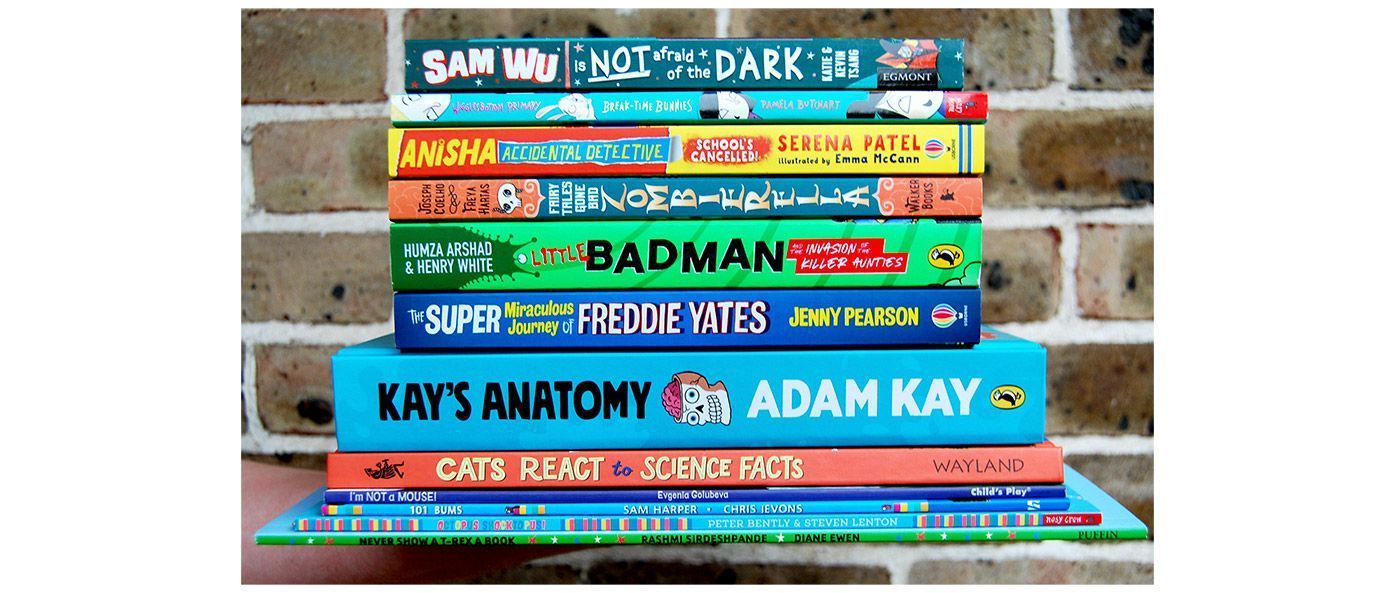 WIN LOLLIES BOOKS
Competition closes at 23:59 on
20 October 2021
The Laugh Out Loud Book Awards (aka the Lollies) celebrate the best and funniest books that the UK and Ireland have
to offer – because nothing beats a good giggle!
There are 12 rib-tickling titles on this year's Lollies shortlist. They include Octopus Shocktopus! – a brilliantly bonkers story about an octopus who lives on the roof; Wigglesbottom Primary: Break-Time Bunnies – a tale of an unexpected visitor, a bewitched violin and an invasion of bunnies; and Kay's Anatomy – a complete (and completely disgusting) guide to the human body.
The prize
Five winners will scoop all 12 hilarious Lollies nominees!
Enjoy more chuckles at shop.scholastic.co.uk/lollies
By entering our competitions you agree to the terms set out in our Privacy Policy and our competition terms and conditions.
SIGN IN TO TAKE PART
or Register here
Thanks for registering, you're now free to explore our site.