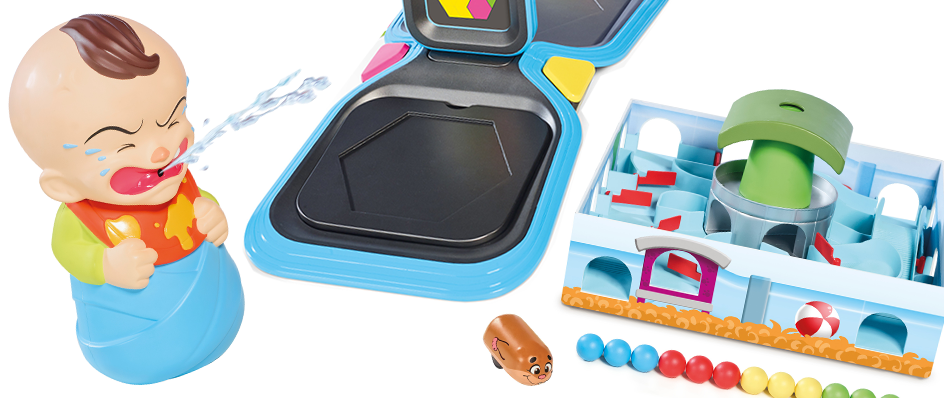 Win TOMY games
Competition closes at 23:59 on
1 November 2018
SORRY, THIS COMPETITION IS NOW CLOSED.
Check out these three great games from TOMY! In Burp the Baby, little Baby Bob has an upset tummy. Oh no!
Take turns with your friends trying to burp him. But watch out… burp him too much and you'll be in for an icky surprise!
Go head to head against a friend or challenge yourself in Puzzle Wars, a fast-paced shape-sorting puzzle game! Use the pieces to match the shapes and colours shown on the card. The first to finish and hit the buzzer wins!
In Run-Around Hamster, help Hammy take food from his house and store it in your bedroom for safe keeping! Who will help Hammy store the most food?
Seven readers will bag all three games.
Check out tomy.com to find out more
By entering our competitions you agree to the terms set out in our Privacy Policy and our competition terms and conditions.
SIGN IN TO TAKE PART
or Register here
Thanks for registering, you're now free to explore our site.