What's it like to go to school in St Lucia?
Kick-off a new school term on the Caribbean Island of St Lucia…
Ever imagined what it might be like to go to school in another country, gang? Join us as we spend a school day on the Caribbean Island of St Lucia!
Welcome to Monchy Primary School in St Lucia! This cool school is situated in Gros-Islet, towards the north side of the island. It opened in 1951, and teaches 192 pupils between the ages of 4 – 14, split across 11 classes.
It's the start of a new school year here, so there's excitement in the air for another year of learning and discovery! Principal, Jane Jacob-Jean – who attended this school when she was a child – kindly takes us on a tour of Monchy Primary School…
What does a St Lucian school look like?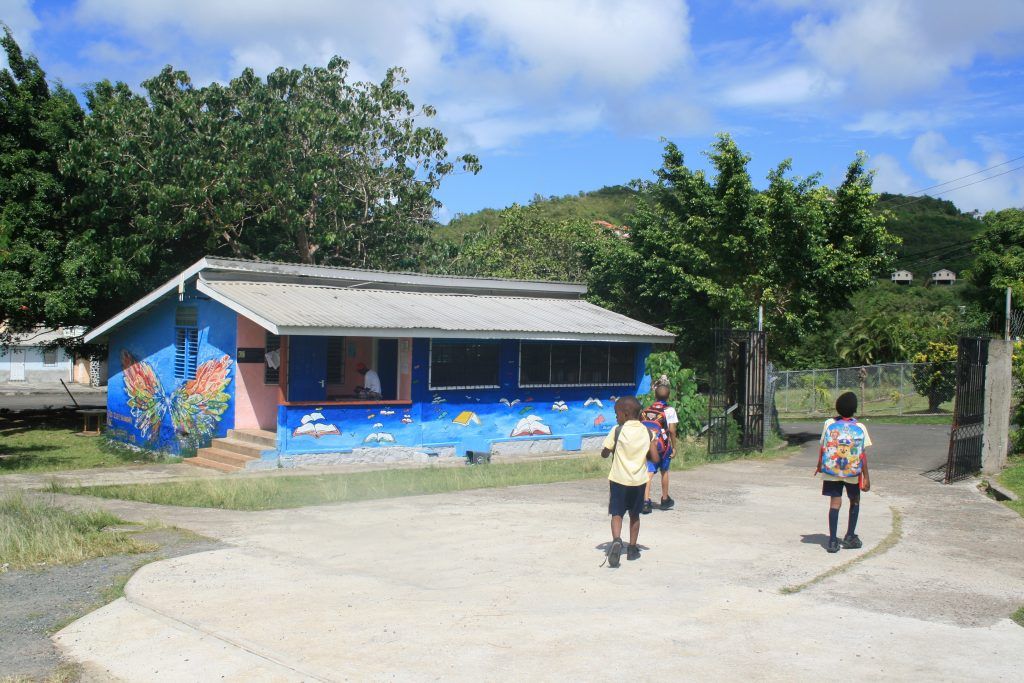 School in St Lucia might look a little different to your school at home!
This Eastern Caribbean island reaches average temperatures of 31°C and above from mid-August to the end of October, so the classrooms at Monchy Primary School are bright and airy, with big windows. Some classes are even held outside!
The buildings are brightly coloured and decorated, with colourful posters and paintings on the walls that display the trees and fruits native to the island, like bananas!
Bananas play a huge part in the economy of St Lucia, as they are the country's biggest export (products or services that are sold to other countries), and many adults go on to work in banana production here. You may even have eaten a Fair Trade banana that was grown in St Lucia and sold in your local supermarket!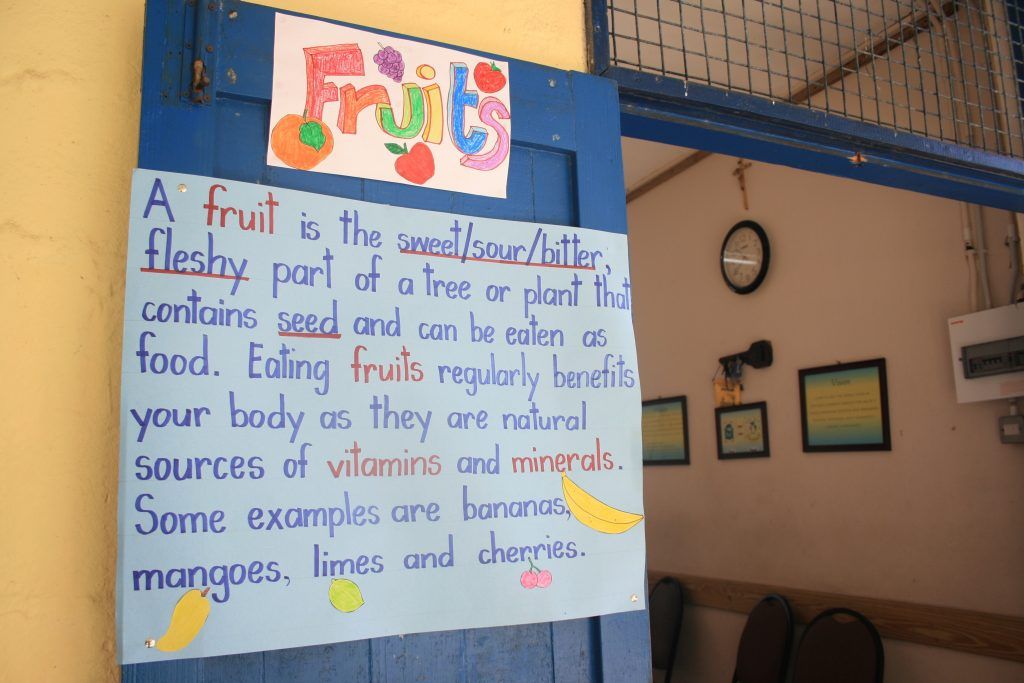 Healthy eating is an important topic at Monchy Primary School. Many children that go to school here are from poor backgrounds, and so school is a place for them to learn and eat a good, healthy meal.
Check out our St Lucia facts and learn about this Caribbean island's amazing rainforests, history and people!
St Lucian breakfast club!
Tourism is a major industry in St Lucia, and many of the pupils' parents work long hours and early shifts in local hotels, which doesn't leave much time to make breakfast before school. To help out, nearby hotel Bay Gardens Resort sponsors a breakfast club at Monchy Primary School so that pupils are able to get a tasty brekkie to start the day, free of charge. Around 70 of the school's pupils head down to school early to fill up on cereal, fruit, eggs, porridge and omelettes before class – yum!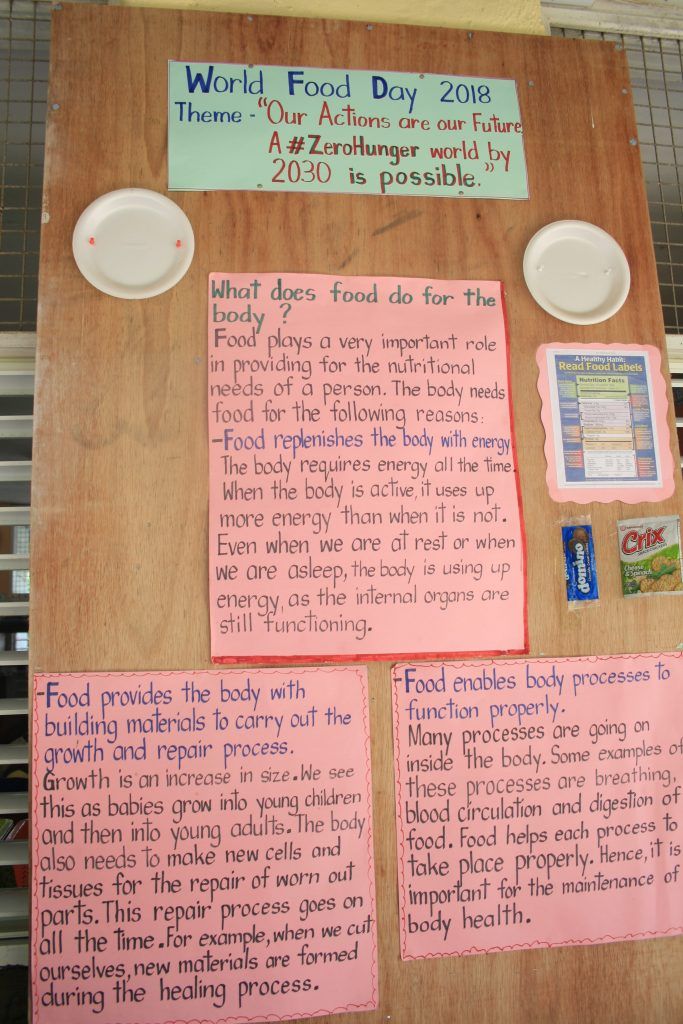 And that's not all, because there's also a lunch programme, supported by the Ministry of Education in St Lucia. Working with the St Lucian Ministry of Agriculture, pupils learn how to grow their own vegetables, such as lettuces, in a greenhouse on site – amazing!
The school kids here say that getting to eating breakfast with their friends before class is one of the reasons they love coming to school!
What's a school day like in St Lucia?
The school day in St Lucia may be much longer than what you're used to! For many kids, the day begins at 7.30am and ends at 5pm – check out the school timetable below…
7.30am – 8:45am: Breakfast club!
9.30am: The bell signals the start of the school day.
10.15am – 10.30am: School assembly! The whole school meets on Mondays, Wednesday, Fridays to hear announcements and pray together. Roman Catholicism is the main religion on the island. On Tuesdays and Thursdays, class prayer time replaces assembly.
10.30am: Break time! Children play games including their own version of football and traditional St Lucian games, such as 'Boom Chest' – where kids throw small objects, such as shells, into the air and try to bounce them off their chest!
10.45am: Language classes – children study English and literacy.
12pm: Lunch!
Afternoon: More lessons! ICT, PE, Music and French classes take place in the afternoon, sometimes outside, under the shade of the trees.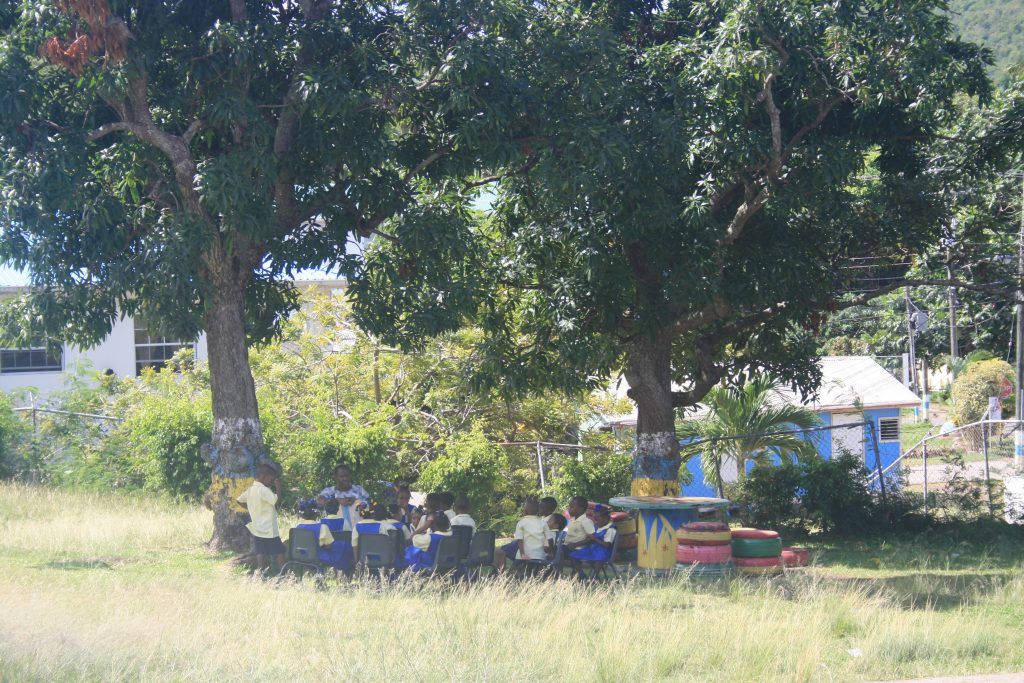 3pm – 4pm: After school club! Pupils can stay after school to take part in extra activities, such as the community orchestra, where they learn songs to perform for tourists and staff at the hotel, as a thank you for the breakfast club.
4pm – 5pm: Homework club! Many of the local parents work late so aren't able to collect their kids from school. To make sure everyone gets home safely, school finishes at 5pm so there's still time for kids to make their way home during daylight hours.
Monchy School and the community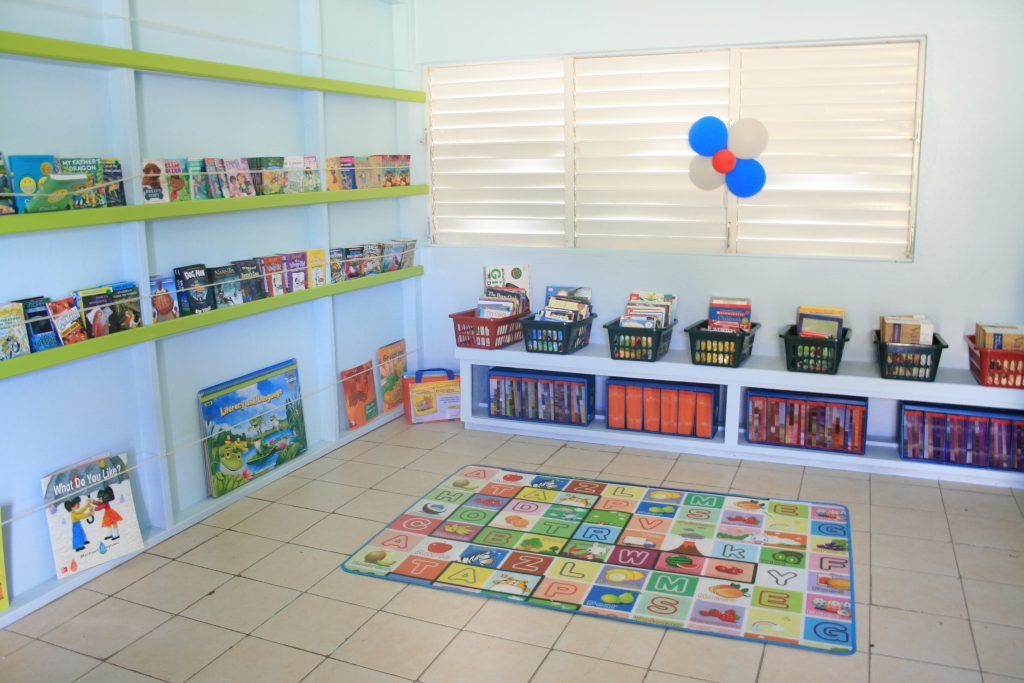 The school plays a really important part in the local community. Without the school, many kids wouldn't have access to healthy food, or anyone to look after them and keep them safe while their parents are at work.
The school library and the computer lab are open to and enjoyed by the whole community, not just the pupils!
Bay Gardens Resort sponsors Monchy School's breakfast club: www.baygardensresorts.com. Find out more about Saint Lucia at www.stlucia.org. British Airways offers flights from London Gatwick to St Lucia from £545 return. To book visit ba.com.
How is your school day different to a school day in St Lucia? Let us know by leaving us a comment!