SPONSORED
FUTURE CITIES
Discover what our homes, transport and lives might look like in 30 years' time…
Currently, around half of the world's population live in cities – but by 2050 they're set to become even more crowded, with an additional 2.5 billion people!
All these extra inhabitants will need places to live, transport to get around, and energy to power their homes. This will put extra pressure on Earth's resources – which is why we need to come up with environmentally-friendly ways to construct buildings, travel and generate power.
Let's take a look at some of the high-tech sustainable solutions being developed by materials company Covestro for the cities of the future…
HIGHTECH TRANSPORT
Technology could make travel safer, more sustainable, and more efficient than ever before. Here's how…
Self-driving cars
In the future, our cars will be electric and they'll all be able to drive themselves – some of them won't even have steering wheels! How will it work? Well, sensors, radars and cameras will help cars coordinate – they'll whizz and weave past one another like an elegant ballet!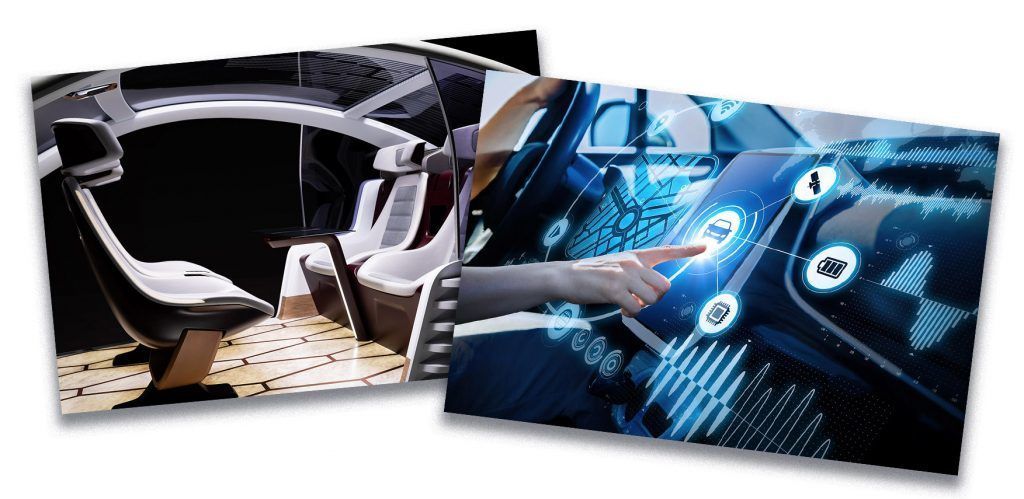 — Passengers can daydream while gazing out of the panoramic roof. Front seats swivel round so everyone can socialise. And interactive, animated holographic screens will be built right into car dashboards.
ELECTRIC VEHICLES
Electric vehicles are already going mainstream! In 2017, Nagpur became India's first city to have an electric transport system. By 2030, the country aims to have 100% electric public transport.
PUBLIC TRANSPORT
Buses of the future will be sleek, smooth and sustainable! Instead of rumbling engines they'll run on high-performance batteries and will be built out of lightweight materials.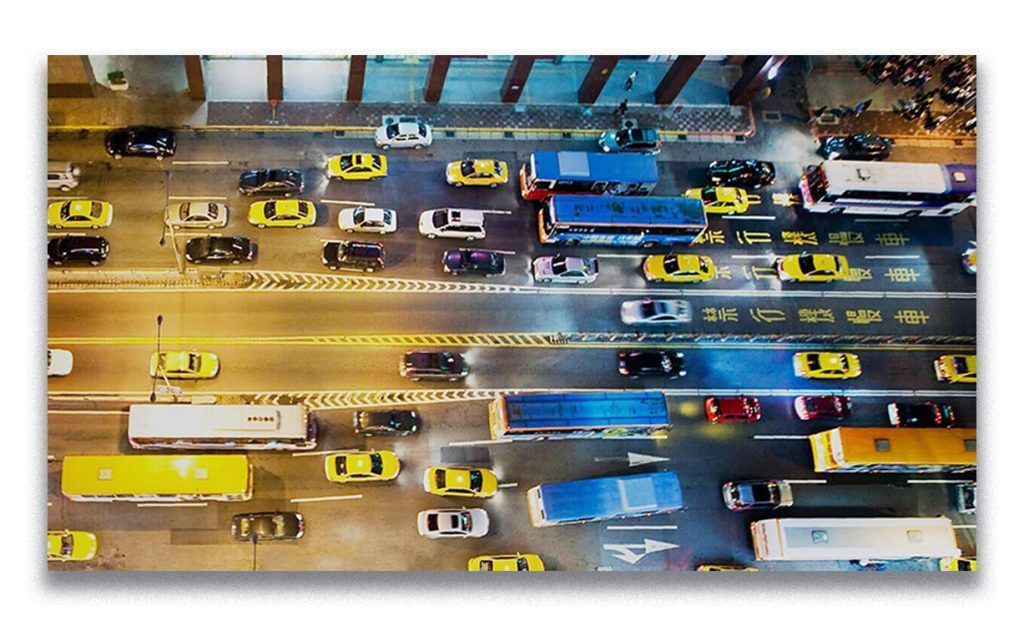 INTERNET EVERYWHERE
Do you ever have issues with buffering or slow downloads? Well, in the cities of the future, super-fast 5G internet networks will be everywhere, transforming the way we live…
'Smart' street furniture
Everyday urban objects will be 'smart,' just like phones! Streetlights will have sensors so they only switch on when someone's near by – saving energy and reducing light pollution. They'll also measure air pollution and monitor traffic. Bins will notify the council when they need emptying, and parking meters will be automated!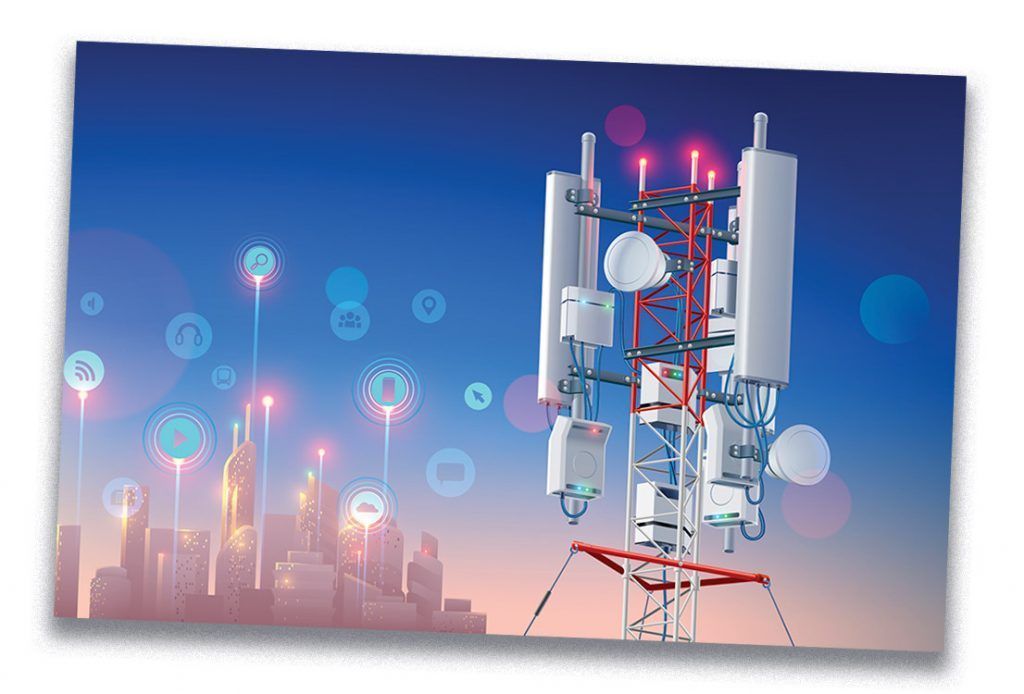 — 5G transmitters will need to be installed every 500 metres – they could be on lamp posts, waste bins and traffic lights.
HOUSING
Most of the homes that will make up our future cities already exist today. And to solve the climate emergency we need to make these older buildings energy efficient…
Innovative insulation
Covestro has come up with a material called cardyon® which is made from the greenhouse gas carbon dioxide (CO₂).
The innovative CO₂ technology could be used to make insulation, which would not only reduce CO₂ in the atmosphere, but prevent future emissions, too. Wow!
— In the USA, up to 90% of existing homes may be under insulated leaking up to 30% of the energy produced.
— Polyurethane insulation can reduce heat loss by up to 80% and reduce energy consumption. It's also thin so people won't lose space.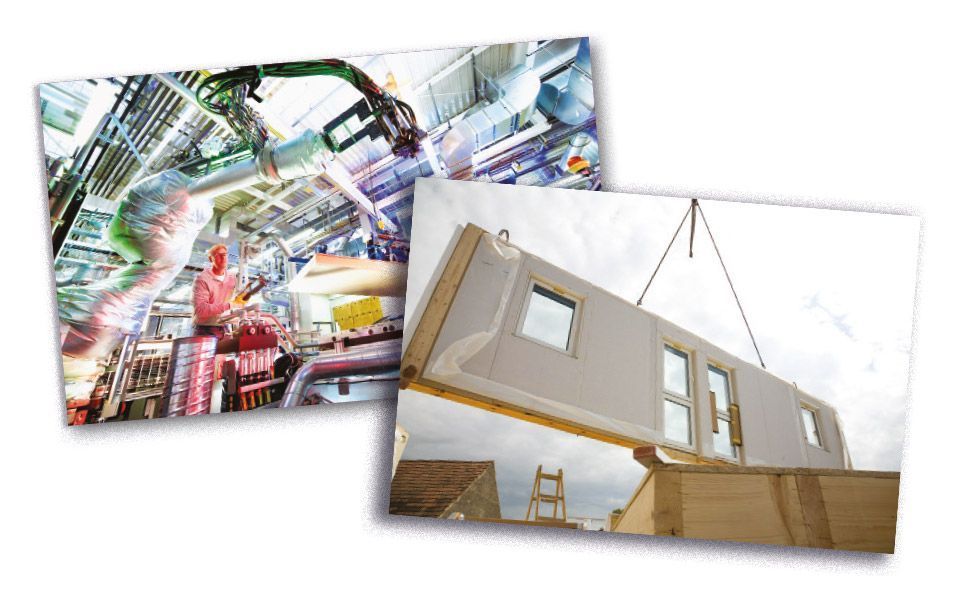 Pre-fab homes
Many homes of the future will be 'pre-fabricated' – meaning pre–made. Structures such as walls are created off site, and then slotted together! Covestro's PUREWall structures can be put up in half the time of regular buildings, saving energy and money.
Pre-fab homes could be used to house refugees, or after natural disasters. They could also replace the world's 200 million slums.
Touch-controlled smart lock!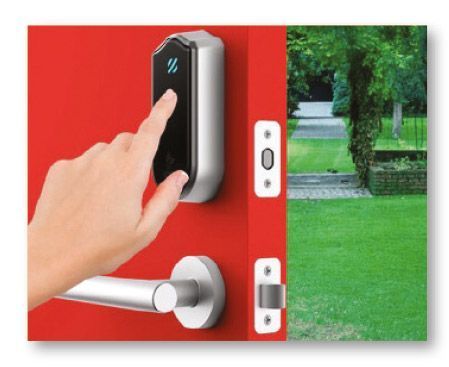 In the future, most doors will be opened by fingerprints!
AUGMENTED REALITY

(AR)
Super-realistic interactive holographic visuals will appear in our urban environments. Pokémon Go is a popular example of AR today!
Glasses
Using AR glasses, we can find extra information about our environments. Doctors could wear them to help see 'inside' patients!
Virtual reality (VR)
VR will be more commonplace, allowing us to immerse ourselves in TV and video games, visit galleries, and travel virtually to different places.
GREEN ENERGY
By 2050, the global demand for electricity is estimated to increase by 57%. So how can we power our future cities cleaner and more efficiently?
Wind power goes big!
Wind turbines are an eco-friendly way of generating electricity – but if they were bigger, they could be even more efficient! Thanks to new strong, lightweight materials, blades can be the length of an entire football field!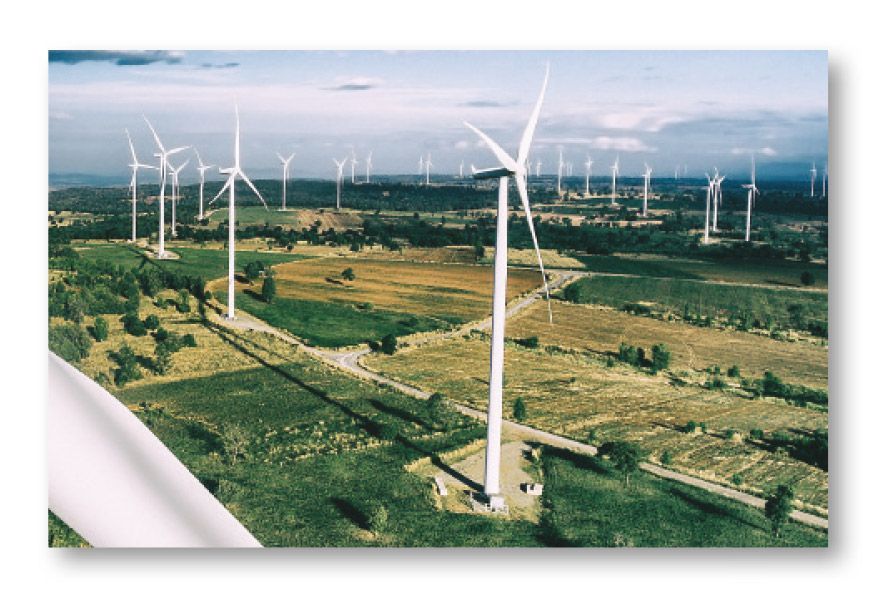 Wind turbines are an eco-friendly way of generating electricity – but if they were bigger, they could be even more efficient! Thanks to new strong, lightweight materials, blades can be the length of an entire football field!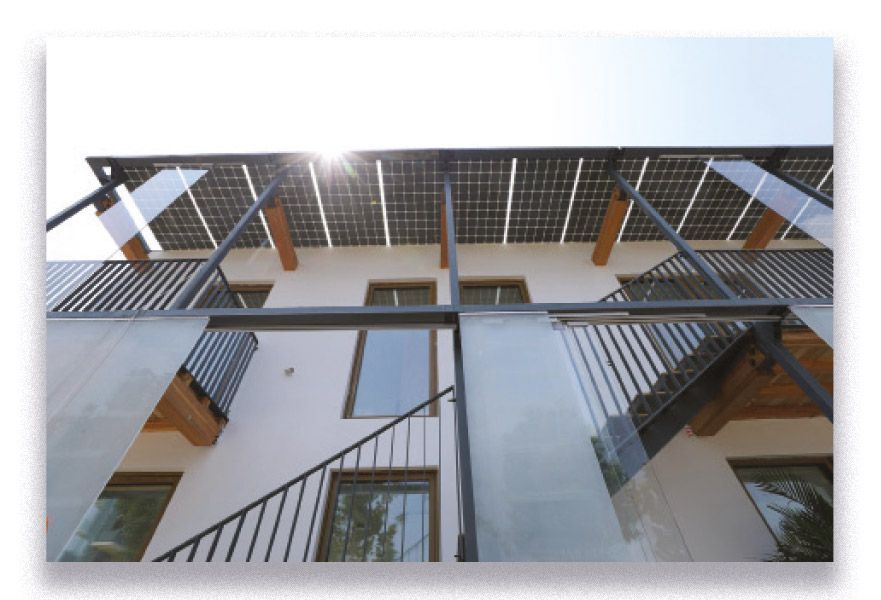 Integrated solar panels on new buildings mean homes can generate their own energy! Solar panels could also be installed on windows or roads.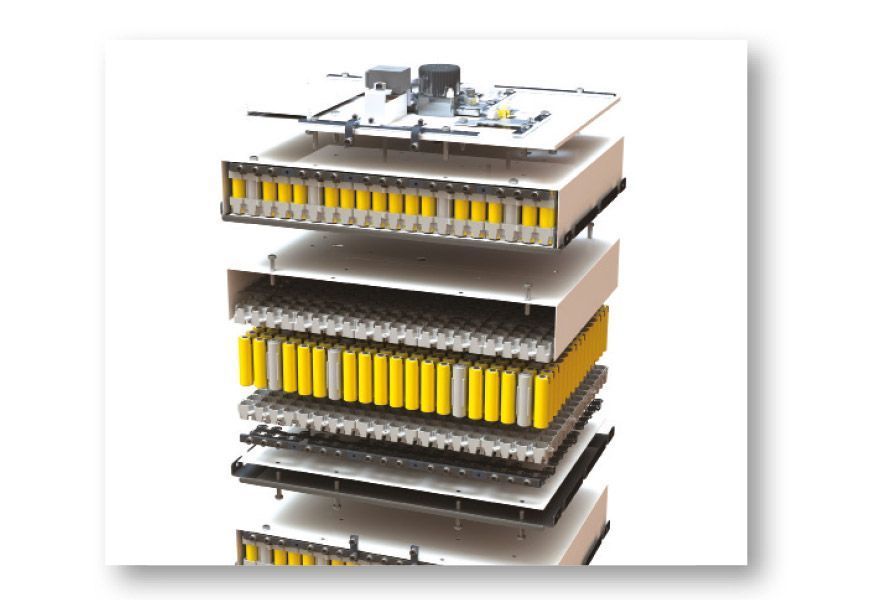 In order to store all this renewable energy, more efficient batteries will be developed that can power our cars, homes and cities. China has already begun installing
large-scale battery storage facilities.
— Experts believe we will be able to power cities with 100% renewable electricity by as early as 2040!
COVESTRO CHAT!
Covestro manager Rebecca Heil tells us about some of the exciting new ideas that the materials company is working on…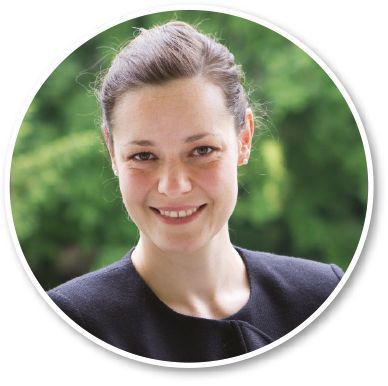 Hi Rebecca! You set up Covestro's idea.lab, where scientists come together to solve problems. What are some of the biggest challenges facing the future?
Definitely climate change and the environment! Right now, the world still relies too much on fossil fuels for our energy, and landfill for our waste. We need to become more environmentally aware, fast! Scientists across the globe, including at Covestro, are working on ways to help.
What are some recent ideas Covestro has come up with that will help the environment?
Thanks to new materials, we're changing wind turbines and making them much bigger. Larger wind turbines means more energy produced! We're also working on lighter and more efficient solar panels so that one day we could power our aeroplanes and cars with sunlight! And we've got 20 Research & Development projects focused on new ways to recycle plastics.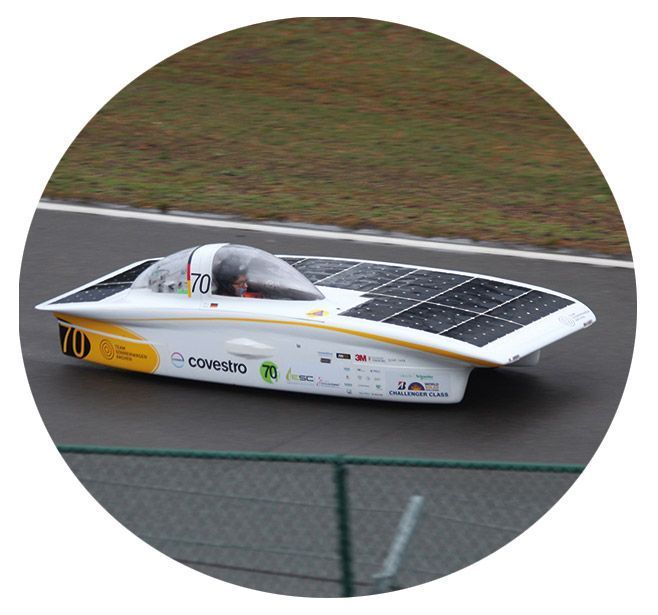 Is it true you are recycling greenhouse gases?
Yes! Carbon dioxide (CO₂) is a gas which is known as being problematic for the climate. But we are working on ways to use it as a raw material. That's very exciting, because it means we will conserve fossil resources. CO₂ is already successfully being used in mattresses, sports floors, car parts and even clothing. And the process has the potential to be applied for many other products. This technology could be one
of the big breakthroughs to help make cities of the future more sustainable.
Cool! Can you tell us about more things we can expect to see in the future?
Materials will become lighter and more natural looking, with sweeping curves and rounded shapes. They'll also become 'smarter,' with in-built electronics. Thanks to 5G, everything from rubbish bins to street lights are expected to become 'smart.' To do this, they'll need to be able to share data using special tiny transmitters. That's what Covestro is creating at the moment!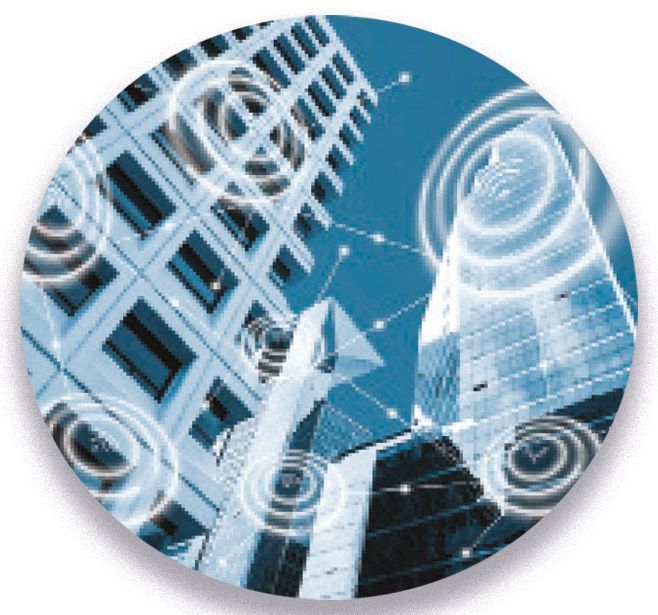 What about entertainment?
Recently we worked with the Research & Development Team at Sony to create a holographic-like display – similar to the sort of thing you've probably seen in sci-fi movies! It can project floating images within a 360-degree direction while being transparent. This was possible thanks to a special photopolymer film developed by our scientists.
Wow! What do you like best about your job?
I love that my work is aimed at improving the planet and people's lives. It's very meaningful and I get to work with others who also really care about what they do. Working with the latest technology is inspiring, too!
Do you have any advice for kids who want to work in science?
When I was a kid, I thought all scientists wore white coats
and spent their days looking through microscopes. This isn't true at
all – there's so much variety in science. From art to marine biology, science is everywhere! Talk to as many people as you can to find out about the science that's in their lives.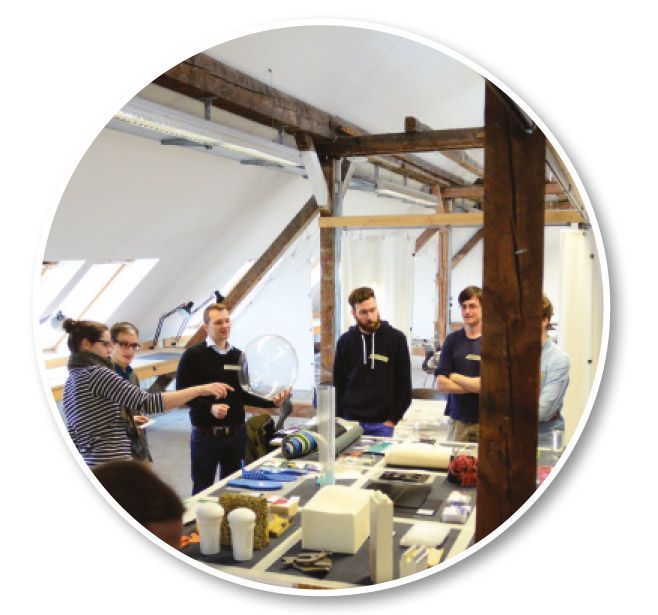 Finally, if kids enter the Covestro Future Cities competition (right), what kinds of things will you be looking for in their designs?
I'm looking forward to seeing really creative ideas – I'd love to be surprised and think: 'I never thought of that!' Carefully drawn, beautiful posters will always stand out, too, especially if they're a bit different in their style – be brave and adventurous in the way you approach it!
Thanks, Rebecca!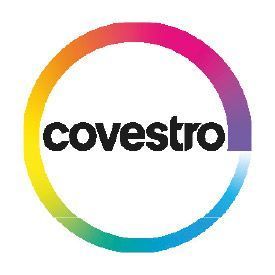 Covestro produces innovative high quality plastics and high quality polymer materials to make the world a brighter place.
More Like General Science